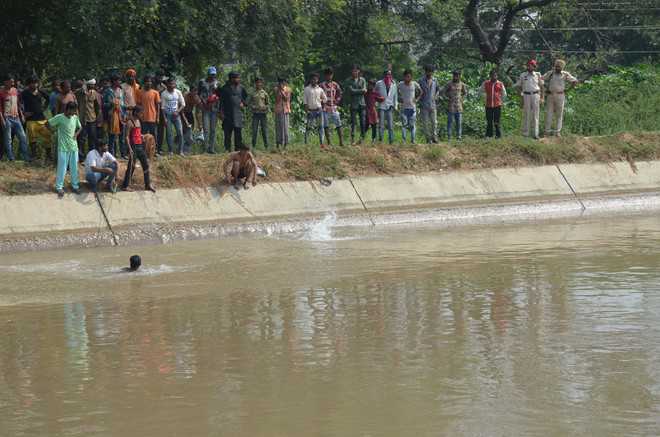 Tribune News Service
Ludhiana, September 14
An 18-year-old youth was feared drowned in Sidhwan Canal in the Dugri area last morning. When his cycle was traced near the canal this morning, the police called divers to search for the body. The deceased has been identified as Pawan Kumar, a resident of Ambedkar Nagar.
Babu Lal, Pawan's father, said his elder son Pawan was working in some hotel in the city. He went to answer nature's call near the canal but did not return.
"My son had gone to the Dugri area on Wednesday morning but he did not return home. We kept on searching for him for the whole day yesterday, but in vain. Today when his cycle was traced near the canal in Dugri, the police were informed and divers called. They are searching for Pawan," Babu said.
Babu Lal suspected his son might have slipped and drowned while taking a bath in the canal.
Meanwhile, the police asked the Canal Department to lessen the flow to water, so the boy could be traced.
Model Town SHO Surinder Chopra said though Pawan's cycle and clothes were found near the canal, nobody saw him drowning. "Since the boy's parents suspect that he might have drowned, our divers are trying to trace the body," the SHO added.