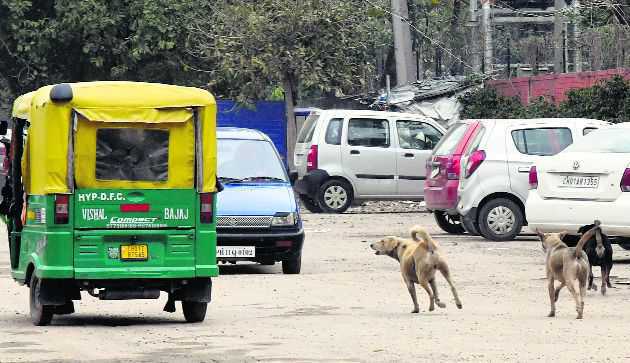 editorial@tribune.com
Tribune News Service
Chandigarh, September 18
A 55-year-old man died following a fight with his neighbours over the issue of a stray dog at Mauli Jagran here last night. The police have arrested a woman, her husband and brother-in-law on the charge of culpable homicide not amounting to murder.
The victim has been identified as Khumani Ram, a vegetable seller who resided at Mauli Complex.
According to the police, the victim's son, Sanjay, reported that at a stray dog was roaming near their house on Tuesday evening when their neighbor Shishpal started beating the dog. The dog then entered the complainant's house, following which he and his father raised an objection, which led to an altercation with Shishpal.
Sanjay stated that their neighbour started blaming them for feeding the stray dog. The arguments turned uglier and both the families entered into a fight.
The complainant alleged that he was hit with a sharp weapon and his father was also thrashed by the suspect. Khumani was taken to the Civil Hospital, Panchkula, where he later died.
Though the victim's kin alleged that Shishpal's wife Sunita hit Khumani with a brick on the head that resulted in his death, the police said no injury mark was found on the victim's head or any other part of the body during a postmortem examination.
A police official said since there were no injury marks on the victim's body, murder case was not registered against the suspects.
"The exact cause of death will only be ascertained after the reports of viscera samples sent for testing are received," said a police official.
A case under Sections 147 (punishment for rioting), 148 (rioting, armed with deadly weapon), 149 (every member of unlawful assembly guilty of offence committed in prosecution of common object), 323 (punishment for voluntarily causing hurt) and 304 (culpable homicide not amounting to murder) of the Indian Penal Code (IPC) has been registered against Sunita, her husband Shishpal, brother-in-law Hari Om, Pritma and Sheela, at the Mauli Jagran police station. Sunita, Shishpal and Hari Om have been arrested.