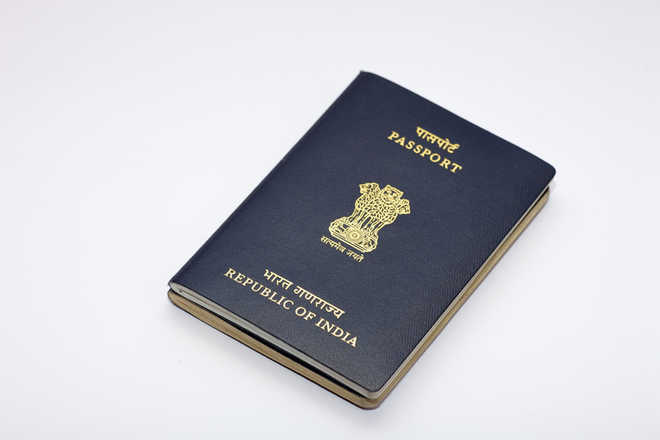 ROBINSINGH@TRIBUNE.COM
Kaveesha Kohli
Tribune News Service
Chandigarh, July 15
The Ministry of External Affairs (MEA) has issued a nationwide alert on the emergence of fake websites that claim to provide passport services.
At the Regional Passport Office (RPO) in Chandigarh alone, about 50 cases have emerged in the past two months where people used these fraudulent websites.
"Many fraudulent websites and mobile applications are collecting data from applicants and also levying additional hefty charges for filling up the online application form and scheduling the appointment for passport and related services," read the MEA notification. Sibash Kabiraj, Regional Passport Officer, Chandigarh, said: "These websites have started acting like agents. They collect Rs 2,000-3,000 from the applicants. Then they use the government website to get an appointment for the applicant."
In several cases, however, the websites don't even act as agents.
The websites inform the applicants about an appointment and take a fee from them. However, on arriving at the passport office on the said date, the applicants learn that no appointment had been granted to them.
When one types "passport appointment" on Google, several websites pop up which look like the actual government website, says Kabiraj.
"My sincere advice to people is to stick to applying through the government website: www.passportindia.gov.in," said Kabiraj.
In its alert, the MEA has listed the fake websites which prospective applicants must avoid.
"Some of these fake website are registered in the domain name *.org, t.in, t.com such as www.indiapassport.org, www.online-passportindia.com, www.passportindiaportal.in, www.passport-india.in, www.passport-seva.in, www.applypassport.org and many other similar looking websites," says the alert.
Apart from the government website, the applicants can also use the official mobile App: mPassport Seva.