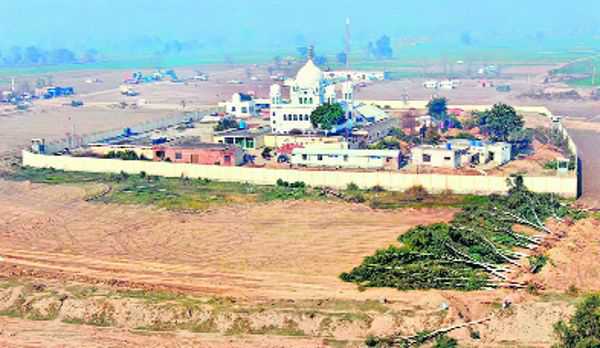 editorial@tribune.com
Tribune News Service
Chandigarh, August 26
The proposed seven-day visit of a 10-member delegation, including three state Cabinet Ministers, to Pakistan to oversee the progress of work of Kartarpur corridor has been put off for the time being.
Official sources said the political clearance by the Ministry of External Affairs (MEA) for the proposed visit of the delegation between August 24 and August 30 had been withdrawn. The reasons for putting on hold the clearance could not be ascertained.
As per the procedure, the ministers had to apply for visa after getting the political clearance.
Sandeep Kumar, Deputy Secretary, MEA, in a communication to the state government, asked for a fresh request for political clearance as per the revised dates.
Ministers Sukhjinder Randhawa, OP Soni and Charanjit Channi along with some MLAs were scheduled to visit Pakistan.
Meanwhile as per reports, Pakistan has completed 90 per cent work on the corridor from the zero line to Gurdwara Sahib and plans to inaugurate it on the 550 birth celebrations of Guru Nanak in November this year.
The corridor will connect Darbar Sahib in Pakistan's Kartarpur with Dera Baba Nanak shrine in Gurdaspur district and facilitate visa-free movement of Indian Sikh pilgrims, who will have to just obtain a permit to visit Kartarpur Sahib, which was established in 1522 by Sikh faith founder Guru Nanak Dev.
Kartarpur corridor
Ministers Sukhjinder Randhawa, OP Soni and Charanjit Channi along with some MLAs were scheduled to visit Pakistan to review corridor work
Sources say political clearance by the MEA for the visit has been withdrawn