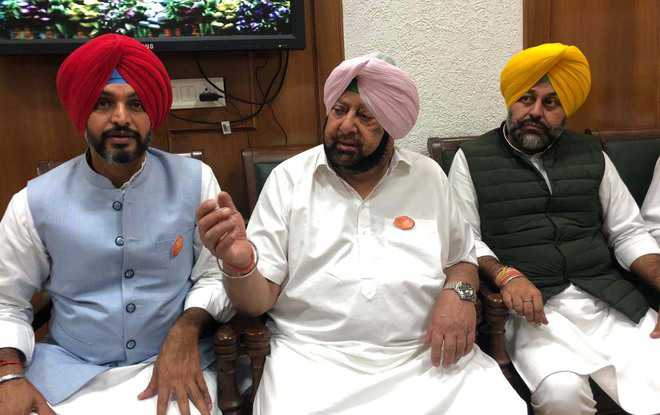 editorial@tribune.com
Our Correspondent
Payal, November 7
Payal legislator Lakhvir Singh Lakha has urged Chief Minister Captain Amarinder Singh to impress upon the authorities concerned for organising the light and sound programme, specially created for spreading teachings of Guru Nanak, in the constituency.
He has also sought continuance of events related to the celebrations of the 550th Parkash Purb in the coming year.
Lakha said he, along with Khanna legislator Gurkirat Singh Kotli, met the Chief Minister during a special Vidhan Sabha session held recently and demanded holding of special anniversary events at various places falling under the jurisdiction of Payal constituency.
"Though a large number of followers of Guru Nanak from our area have already watched a the light and sound show commemorating the 550th birth anniversary of Guru Ji by visiting far off places, we wish that those who can't travel long distances could also be provided opportunity to know more about events related to the life of the first Guru," said Lakha, adding that the Chief Minister had assured them to do the needful in the matter.
Top Stories