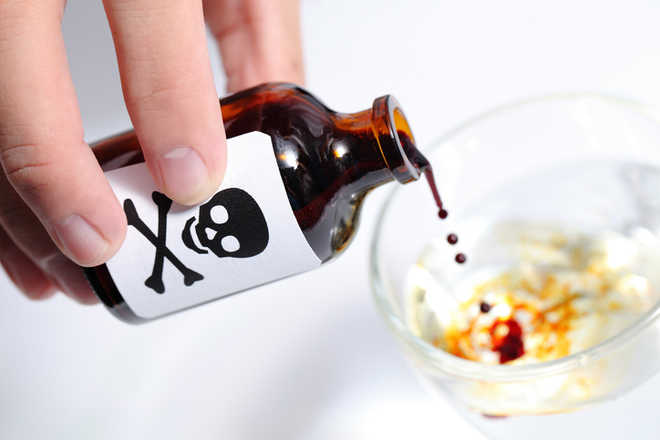 Shiv Kumar
Tribune News Service
Mumbai, June 23
Constantly "humiliated" by her in-laws for dark complexion, a woman in Raigad district of Maharashtra allegedly poisoned the food served at a feast by her mother-in-law's sister, killing five persons and leaving nearly 120 ill of whom 80 have been hospitalised and are undergoing treatment.
The incident took place on June 18 at Mahad village of the district and was earlier suspected to be a case of "accidental" food poisoning, which has now turned out be a case of murder.
The police said Pradnya Survase, 23, a resident of Khalapur, was arrested on Friday for allegedly mixing a pesticide in the food served at a feast organised by her mother-in-law's sister during a house-warming ceremony.
"Pradnya has confessed to mixing a pesticide used to kill snakes, in the curry served at the feast as she wanted to take revenge for being constantly humiliated by her in-laws," Vishwajit Kenghade, Senior Police Inspector, Khalapur police station, said.
The police said Pradnya was suspected as she had been behaving erratically since the death of five persons some of who were related to her first husband. While three children from Mahad village died on Monday, the other two died over the next few days.
Top Stories