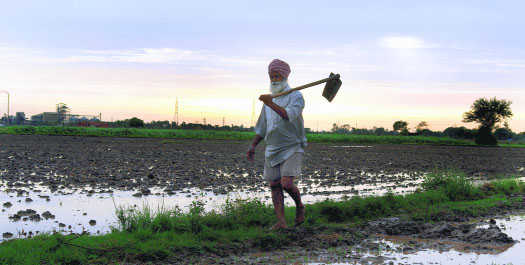 Vibha Sharma
Tribune News Service
New Delhi, May 16
The 2015 monsoon season is set to test official forecaster India Meteorological Department's proficiency in prediction of the crucial June-September seasonal rain.
While the weather department has given a "below normal" prediction for the crucial season, private forecaster Skymet has reiterated its April 16 forecast of a "normal" season i.e. good rain.
The progress of monsoon this year is being watched in relation to the prevalence of El Nino, which is invariably linked to poor monsoon in India. "Skymet, however, still assesses the monsoon to be normal, after evaluating other oceanic parameters and atmospheric conditions," the private forecaster says in its latest report, which also includes timeline for its progress through the country.
While monsoon is anticipated to land early in Kerala (May 30), the IMD has forecast a "below normal" monsoon (93 per cent of the Long Period Average). Experts say the onset of monsoon does not have any connection with its further progress, advancement or performance.
The Skymet has also said the northwestern zone, which includes key growing states of Punjab, Haryana and Uttar Pradesh, will get good rain.
The private forecaster says by the third week of June, most parts of Central and East India will be covered. Delhi, Chandigarh and Amritsar will receive their first rains around June 30, July 1 and July 2, respectively.
Most parts of the country, except Rajasthan, will be covered between July 2 and 5. The entire country will get be covered by July 15, it says.
All dates come with an error margin of two days. IMD's Kerala onset date (May 30 with an error margin of four days) matches with Skymet, which says monsoon is likely to reach Kerala between May 27 and 29 and simultaneously cover some parts of northeast India. Going further, Skymet says most parts of South India and entire north eastern region will be covered between June 6 and 9. The monsoon surge is expected to slow down subsequently and reach Mumbai in the western coast and Kolkata on the eastern side between June 11 and 14.