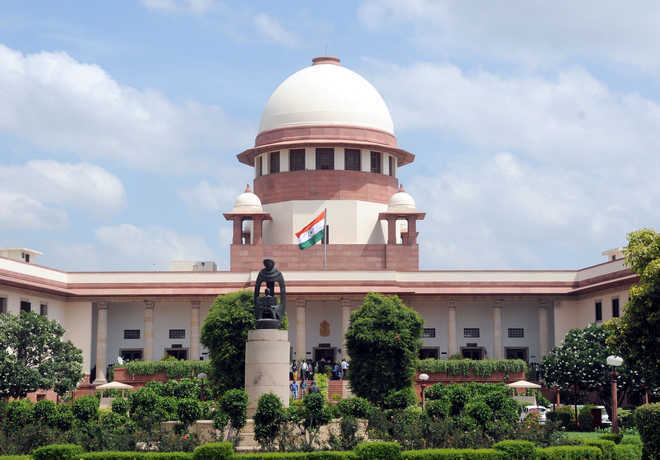 New Delhi, September 17
Chief Justice Ranjan Gogoi today set up a three-Judge Bench headed by Justice Arun Mishra to hear the Centre's petition seeking review of its 2018 verdict that diluted stringent provisions of the Scheduled Castes and Scheduled Tribes (Prevention of Atrocities) Act, 1989.
The Bench, which also includes Justice MR Shah and Justice BR Gavai, will take up the Centre's plea for review of the March 20, 2018, verdict tomorrow. The verdict had diluted provisions of arrest and judicially introduced a provision for anticipatory bail in cases under the SC/ST Act.
Following public outcry, Parliament had last year passed the SC and the ST Amendment Act, 2018, to nullify the effect of the judgment.
The amendment has also been challenged before the SC as the petitioners alleged that both Houses "arbitrarily" amended the SC/ST Act and restored previous provisions in such a manner so that an innocent cannot avail the his/her right to seek anticipatory bail. — TNS
Top Stories