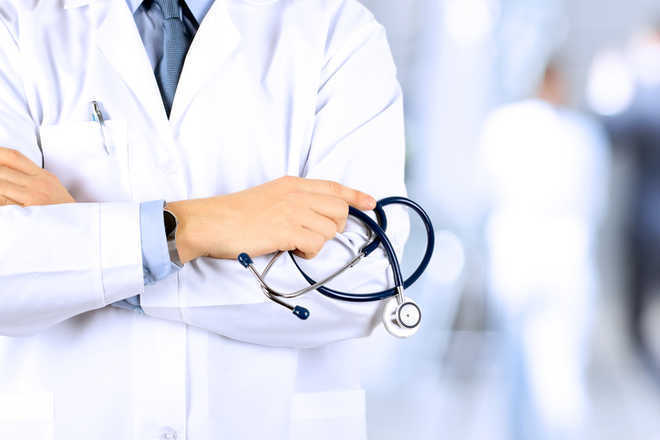 Aditi Tandon
Tribune News Service
New Delhi, September 7
Nearly four in every five foreign medical graduates flunked the national entrance exam they needed to pass in order to become eligible for practising medicine in India. The majority of these graduates are Indians.
A government report on the performance of foreign medical graduates (FMG) who wrote the Indian eligibility test to qualify for a medical licence here reveals that only around 20 per cent of those who sat for the test between 2015 and 2018 actually cleared it. That means one in five foreign graduates qualified to practise medicine in India, while four failed.
The report by the National Board of Examination, the apex Indian body that conducts the Foreign Medical Graduates Examination (FMGE) annually, shows how none of the foreign medical students graduating from colleges in Malaysia, Afghanistan, Germany, Grenada, Haiti, Ethiopia and Hungary passed the Indian FMGE in the three years of performance appraisal of candidates who return to India hoping to become doctors here.
Out of five student graduates from Polish medical colleges who took the Indian FMGE between 2015 and 2018, just one passed.
The NBE has prepared a countrywise performance record of foreign medical graduates to warn Indian students seeking to study abroad about the quality of institutions they choose for studying medicine.
"The idea is to help the Indian students choose foreign medical colleges more wisely. Our students need to be wary about colleges abroad which have low performance output. No one would want to get a foreign medical degree that doesn't prepare them to even clear the Indian licentiate test.
That would mean a waste of effort if a student wants to return to India and practise here," said a top Health Ministry source.
Students from medical colleges in Bangladesh posted a pass percentage of 27 and those from China had a pass percentage of 17.5.
Medical colleges whose graduates posted cent percent results are University of Chittagong, Bangladesh; Birgdao University, China; Charles University in Prague; University of Nairobi; Saba University School of Medicine, Netherlands; CEBU Doctors University College of Medicine, Philipines; Ponzan University of Medical Sciences, Poland; INB Sina National College, Saudi Arabia; American University of Integrative Sciences, Saint Maarten, University of Peradeniya, Sri Lanka; Kilimanjaro Christian Medical College, Tanzania and Rak College of Medical Sciences, UAE.