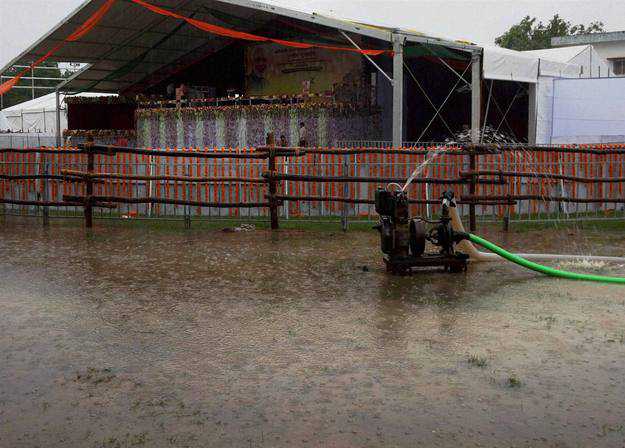 Jitendra Shrivastava
Tribune News Service
Patna, June 22
As many as 57 people have been killed in Bihar following heavy rain and thunderstorm.
Thunderstorm accompanied by heavy rain lashed Bihar since Tuesday killing 57 people and injuring 24 others. The death is reported from 17 of the 38 districts of the state. The death toll is likely to increase as information from remote areas is yet to reach the disaster management department.
While six people were killed in Patna district, five others died in Buxar district. Nalanda, Bhojpur, Rohtas, Kaimur, Aurangabad and Purnea registered four deaths each, while Katihar, Saharsa and Saran districts recorded three human fatalities each.
(Follow The Tribune on Facebook and Twitter @thetribunechd)
Bhagalpur, Munger, Samastipur districts recorded two deaths each, while Banka, Madhepura, Muzaffarpur and West Champaran districts registered one death each.
The state government has announced Rs 4 lakh to the each aggrieved family. The compensation is being given to the aggrieved families by the district administration concerned.
Principal Secretary of disaster management department Vyasji said, "The death toll from rain and thunderstorm may increase as the information from remote areas is yet to reach our office. We have started giving compensation to the affected families."
The met department has forecast heavy rain in the north-eastern part of the state in the next three days.
40 killed in UP
Meanwhile, reports from Lucknow said 40 people were killed in the heavy rains and related incidents across Uttar Pradesh. Heavy rains accompanied by lightning hit many parts of the state on Tuesday.
Officials said two dozen people were killed in Varanasi and Azamgarh divisions while 11 died in Basti and Gorakhpur divisions.
Three people were killed in Kanpur after being struck by lightning and four people were killed in the Lucknow division.
Maximum casualties have been reported from Ballia (eight) followed by Ghazipur (six), Jaunpur (three), Mau (two), Sonbhadra (one). One person each was killed in Azamgarh, Chandauli and Varanasi.
Three people were struck by lightning at Bharwalia village in Siddharthanagar. Maharajganj reported one death, Deoria two persons and Kushinagar four.
Officials said relief operations were undertaken by district administrations and compensation would be paid to the families of victims. With agencies inputs