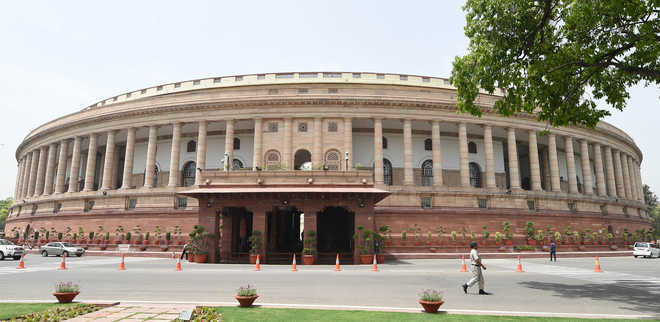 Tribune News Service
New Delhi, January 4
The issue of Aadhaar data breach after an exclusive story by The Tribune found a mention in Parliament on Thursday.
A news report published with the title, "Rs 500, 10 minutes, and you have access to billion Aadhaar details", had reported how a service was being offered by anonymous sellers over WhatsApp that provided unrestricted access to details for any of the more than 1 billion Aadhaar numbers created in India thus far for as little as Rs 500.
(Follow The Tribune on Facebook; and Twitter @thetribunechd)
Punjab Congress MP Sunil Jakhar tried to raise the issue in the Lok Sabha during Zero Hour but Speaker Sumitra Mahajan did not allow it.
---
(Read: Rs 500, 10 minutes, and you have access to billion Aadhaar details)
(Aadhaar data breach finds mention in Parliament)
(Aadhaar data breach shocks Twitterati, top trend for the day)
---
Jakhar was seen waiving a copy of The Tribune drawing attention of the Speaker to the news.
Responding to a media question relating to breach of Aadhaar data, CPI(M) said no one is safe in the BJP regime.
Deputy leader of CPI(M) Mohammad Salim questioned the BJP government for its earlier assertions that Aadaar-related data of the public is safe and secure.
Top News
Said the issue is of electric point machine, a vital device ...
Work is on so that railway services on the main trunk line c...
The flight with Union Minister Rameshwar Teli on board exper...
The passport given to Mehbooba is valid till May 31, 2033
This came days after several leaders gathered in Jalandhar t...