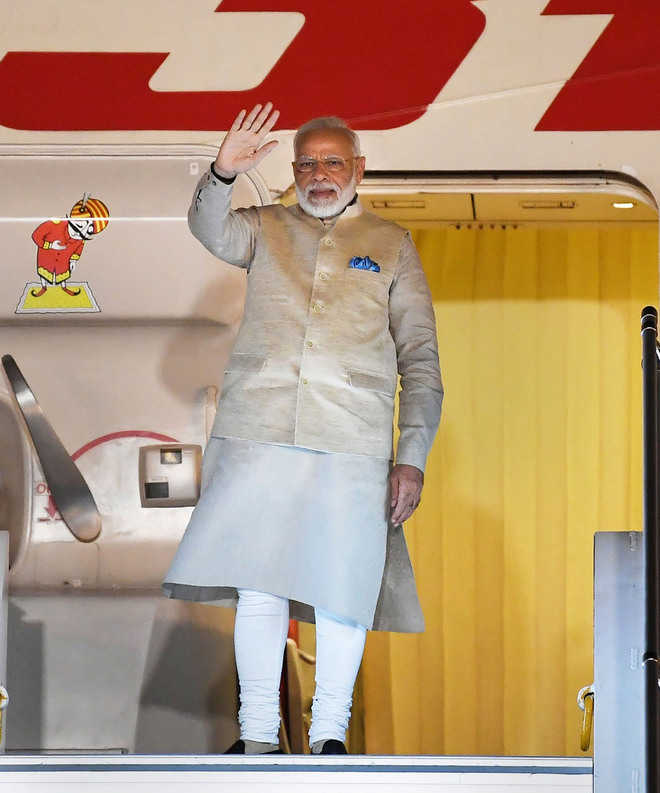 Washington/New Delhi, Sept 21
The United States and India are racing to negotiate a limited trade deal that US President Donald Trump and Prime Minister Narendra Modi can sign at the United Nations General Assembly in New York, people familiar with the talks said.
A deal would be a welcome victory for Trump, whose administration has made little headway negotiating an end to its prolonged trade war with China. The deal under discussion with India would lower some tariffs on US produce and restore preferential treatment for some Indian exports to the US, the sources said.
Trump and Modi will meet on Sunday in Houston at a rally dubbed "Howdy, Modi!" in a 50,000-seat stadium — a sign of their warming relations, which are contributing to expectations for a "mini-deal". "There's a push to get something done with India, with an eye for UNGA," said a Washington-based source familiar with the discussions.
Trump has repeatedly complained about India's high tariff rates, including a 50 per cent tariff on Harley-Davidson motorcycles.
The US in June ended duty-free access for about $5.7 billion worth of Indian exports under its Generalised System of Preferences (GSP) programme. India responded with higher retaliatory tariffs on 28 US products, including almonds, apples and walnuts.
India is likely to allow some US dairy imports, the official said. Another Indian official said the US was pushing India to remove high pricing barriers on imported U.S. medical devices, including cardiac stents.
In return, India wants the GSP restored for a few more years, as Modi struggles to boost exports dampened by sluggish global demand. New Delhi also wants market access for some of its farm products such as grapes to export to the US. — Reuters