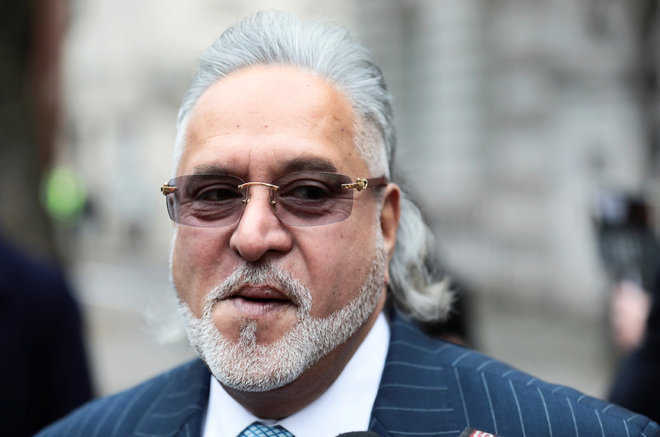 London, August 26
Congress president Rahul Gandhi said that Indian prisons are "difficult places" but fugitives like Vijay Mallya should not be treated differently.
Interacting with the members of the Indian Journalists' Association here, Gandhi said that "before Mallya left India, he met senior BJP leaders, that is documented. I won't name them".
Asked whether Indian jails are up to scratch as regards to Mallya's deportation case, he said "Indian prisons are difficult places".
"Indian prisons are pretty decent as far as Mr Mallya is concerned. Justice should be same for Indian people. Just because he is Vijay Mallya who defrauded banks to the tune of Rs 9,000 crore and ran away and he needs a difficult jail" is not acceptable.
Mallya last month appeared before a court in London where both defence and prosecution presented clarifications on Barrack 12 at Arthur Road Jail in Mumbai, where Mallya is to be held post-extradition.
Judge Emma Arbuthnot asked the Indian authorities to submit within three weeks a video of the Barrack 12 of the Arthur Road Jail.
Fugitive liquor baron Mallya is currently fighting extradition to India on fraud and money laundering charges worth an estimated Rs 9,000 crores.
Gandhi said the Modi government is pretty lenient to Mallya, Nirav Modi and Mehjul Choksi, who have defrauded Indian banks.
"Punjab National Bank scam accused Nirav Modi took Rs 35,000 crores and Chokshi defrauded the banks. The question is job creation. How many jobs Nirav Modi created?," Gandhi asked.
The Congress president said "there is a relationship between Nirav Modi, Mehul Choksi and the Prime Minister. No action is taken against them".
Jewellery designer Nirav and his uncle Mehul Choksi, the promoter of Gitanjali Gems, have allegedly defrauded state-run Punjab National Bank of over Rs 13,000 crore.
The Central Bureau of Investigation and the Enforcement Directorate have registered cases of alleged fraud against them.
The Congress president attacked the Modi government and said it "absolutely and completely lacked any strategy as far as India's foreign policy is concerned".
"The Prime Minister makes a particular statement in Nepal and in a couple of months there is a complete U-turn. He has not been able to handle the relationship with Nepal, Afghanistan or China.
"A devastating example is that Prime Minister went to Afghanistan and on his way back he went to Pakistan for a wedding, sending a completely wrong message to Afghanistan. Afghan keeps wondering what is going on," Gandhi said.
Gandhi was referring to Prime Minister Modi's surprise visit to Pakistan on December 25, 2015 while returning from Afghanistan.
He said that Prime Minister Modi went to China but did not discuss Doklam issue as "he views these as events. but they are not events".
Gandhi said the Prime Minister is not taking feedback from the External Affairs Ministry.
"Why is the Foreign Minister (Sushma Swaraj) spending her time on sorting out Visas - that is not the job of the foreign minister. That is the job of someone in embassy. The job of the foreign minister is making foreign policy, holding discussion on strategy.
"Sushma Swaraj is not allowed to have discussions. She is extremely capable woman. I know her. I have served with her in Committees. I have issues with her regarding her style. She is humiliated on every count. She is not taken by prime minister on his trips and you never see her in photographs with prime minister. Then you say the foreign policy is wrong," Gandhi, who is also a member of the parliamentary Committee on External Affairs, added. PTI
Top News
Polling began at 8 am and will continue till 5:30 pm
In his speech at IFFI-2022, Lapid had said he was 'disturbed...
The seized drugs are the spurious versions of leading brands...
The follow-up programme of Bharat Jodo Yatra will have yatra...
Discuss Russia-Ukraine war, highlight emerging security chal...