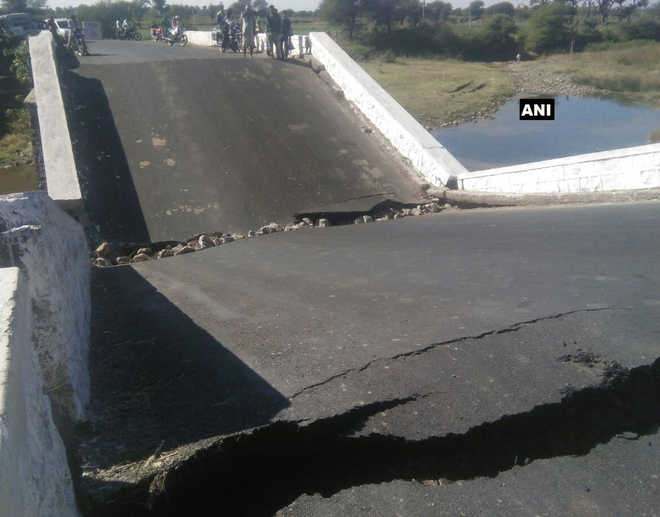 Jhabua (MP), December 26
A bridge collapsed near Alsiyakhedi village (Ramnagar) in Madhya Pradesh's Jhabua district today, disrupting vehicular movement on Jhabua-Ratlam road, around 40 kms from here, police said.
Superintendent of Police Mahesh Chandra Jain said the bridge, located on a rivulet which is dry now, caved in this afternoon.
Fortunately, nobody was injured in the incident as there was no vehicle plying on the bridge at the time of the incident.
"Steps are being taken to prepare a diversion to enable vehicles to pass till the bridge is repaired," he said.
Following the incident, a large number of vehicles, mainly trucks and four-wheelers, remained stranded on both sides of the road, an eyewitness said.
Several villages and towns of Jhabua and Ratlam remained cut off after the collapse.
There is another state highway that connects villages and towns located on both sides of the bridge. — PTI
Top News
Jaishankar meets UN Secretary-General Antonio Guterres and P...
Canada is home to about 770,000 Sikhs - the highest populati...
Canada has alleged that Indian authorities were behind Nijja...