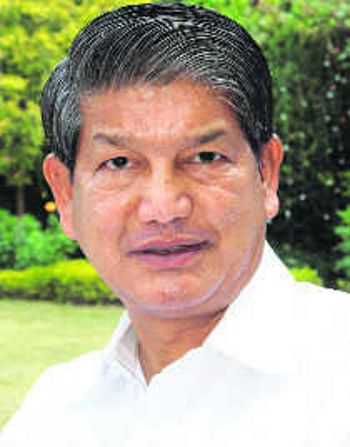 New Delhi, October 23
The CBI has filed an FIR against former Uttarakhand CM Harish Rawat and his then Cabinet colleague Harak Singh Rawat, now a member of the state's BJP-led government, for alleged attempts at horse-trading in 2016, which was caught on tape by an editor of a news channel, officials said on Wednesday.
The agency had conducted a preliminary inquiry into the alleged horse-trading attempt on March 23, 2016, when the state was under President's rule. It sent a tape with the purported video to a forensic lab in Gujarat, which opined that the recording was "genuine" and there was no evidence of any "addition/deletion/insertion/tampering/morphing" in the video files. The editor of a Noida-based channel was booked too. — PTI
Top News
India defeat Lanka by 19 runs in a low-scoring final
Tensions flared between India and Canada after Trudeau's exp...
The bureau had launched an investigation into the matter bas...
Victim claims her husband had borrowed Rs 1,500 from Pramod ...
Chinese consul general says relations between the two countr...