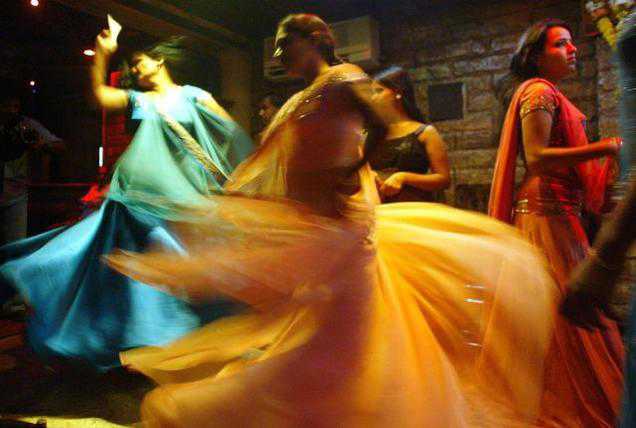 R Sedhuraman
Legal Correspondent
New Delhi, September 21
The Supreme Court on Thursday described as "paradoxical, absurd and regressive" the Maharashtra government's new law placing dance bars under CCTV surveillance and banning liquor in the dance area.
"There will be a dance bar, but no liquor. This is absolutely paradoxical," a Bench comprising Justices Dipak Misra and C Nagappan told Maharashtra's senior counsel Shekhar Naphade, who strongly defended the two restrictions.
The Bench questioned the logic behind issuing liquor licence to hotels only to prohibit them from serving alcohol in the dance area. "Ban liquor in hotels, then you can do the same in the dance bar," it told Naphade.
Naphade, however, said the government's power to impose prohibition, totally or partly, had been upheld by the apex court. CCTV recording was required for preventing obscenity and collecting evidence in the event of an untoward incident. Disallowing this would amount to denying the police their power to investigate crime cases, he pleaded.
At this, the Bench sought the response of hotel association's senior counsel Jayant Bhushan. Bhushan rejected the logic, contending that violence could take place in hotel rooms as well but CCTV cameras could not be installed in such places.
Naphade said hotel rooms came under the private area, while places like lobbies, dance bars, passages and staircases were public areas and as such were subject to surveillance.
"You are going absolutely regressive by centuries. It's not a theatre. It is a dance bar. If there is CCTV, who will go there? You can have CCTV cameras at the hotel gate," it remarked.
Earlier, Bhushan had also pleaded that visitors to dance bars wanted privacy and anonymity and as such CCTV cameras would render such places unviable and uneconomical.
Naphade, however, insisted that CCTV was the only mode by which police could ensure that dance bars complied with the Maharashtra Prohibition of Obscene Dance in Hotels, Restaurants and Bar Rooms and Protection of Dignity of Women (working therein) Act, 2016.
The senior advocate pointed out that the SC had upheld the Kerala government's liquor ban on hotels holding less than five-star ranking.
As the arguments remained inconclusive, the Bench directed the state to allow the existing licence-holders to operate under the old terms and conditions and posted the next hearing for November 24.