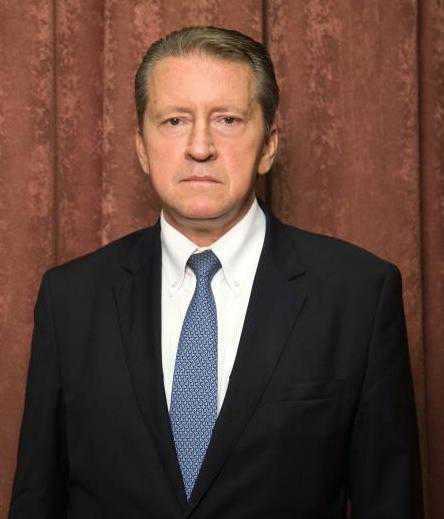 Smita Sharma
Tribune News Service
New Delhi, November 7
Russian Ambassador to India Nikolay Kudashev today advocated dialogue between India and China to resolve differences over the One Belt One Road project.
Terming OBOR as an "economic venture" from Russia's perspective, the envoy said, "We will favour China and India coming to some sort of understanding bilaterally for preferred routes, ways and means of communications of connectivity."
(Follow The Tribune on Facebook; and Twitter @thetribunechd)
The envoy was speaking at an event to release a report jointly produced by Russian International Affairs Council (RIAC) and Vivekananda International foundation (VIF) titled '70th anniversary of Russia-India Relations: New Horizon of Privileged Partnership'.
The report takes a close look at the 'privileged strategic partnership' between India and Russia that seems to be losing its momentum in the wake of changed regional and global dynamics.
"The growing friendship between Russia and China, as well as Moscow's appreciation of the Belt & Road Initiative and the plans to co-develop the Eurasian Economic Union with the Silk Road Economic Belt, are being watched closely by India. India has reservations about the geopolitical consequences of the Belt & Road Initiative, as it will serve to consolidate China's power in India's neighbourhood. India has particular concerns about the China-Pakistan Economic Corridor as it involves issues of its sovereignty," says the report.
It also suggests ways to reset ties even as Russia is working closely with China, while India is now all set for a quadrilateral security dialogue in the India-Pacific with the US, Japan and Australia.
The Ambassador sought to dismiss concerns about India's growing proximity to the US stressing that it was the American position, not India's, that bothered Moscow. "Our concern does not lie on Indian side, it lies mostly on the US side whose agenda doesn't look positive and constructive for us as of today. Possibly things could change," he said. "Our Sincere expectation is that three of us could work for some non-confrontational, regional security architecture, economic cooperation free of crisis and free of exclusive approaches like America first," he added.
Hoping for bilateral trade to reach a target of $30 billion by 2025, Kudashev underlined that despite intense competition for India's arms market, Russia had retained its unique position in terms of supplies and co-production of defence and military equipment while sharing razor-edge defence technologies".
On Russia's closeness to Beijing despite its support to Pakistan-sponsored terrorists in the Security Council, Kudashev said Russia and India's views were almost identical on counter-terrorism.
Top News
The indictment enmeshes the Justice Department in the most p...
BSF personnel deployed in depth areas hear the buzzing sound...
There have been signs of differences between the party and i...