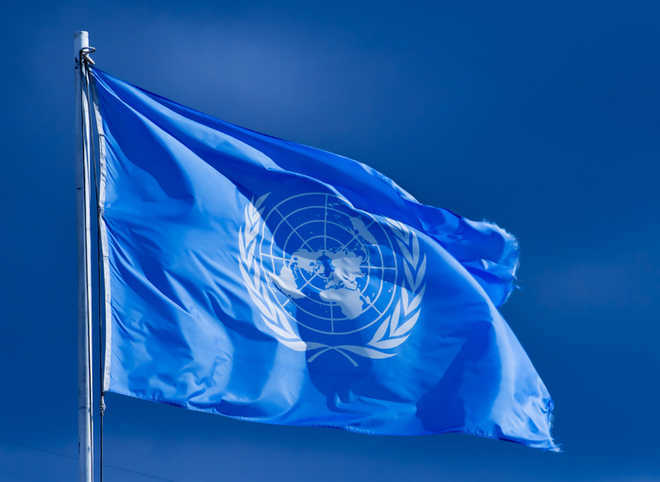 United Nations, August 23
China and Pakistan were targeted for their persecution of religious minorities, with Western powers such the US and the UK calling out both nations at a UN Security Council meeting for the oppression faced by Christians, Ahmadis, Uighurs and other ethnic minorities.
The Arria-Formula Meeting of the Security Council on 'Advancing the Safety and Security of Persons Belonging to Religious Minorities in Armed Conflict' was organised by Poland, the Council President for August, to mark the first International Day Commemorating the Victims of Acts of Violence Based on Religion or Belief.
Addressing the meeting, US Ambassador at Large for International Religious Freedom Samuel Brownback on Thursday said religious freedom is essential for achieving peace and stability within nations and among nations. He then called out Pakistan for the persecution religious minorities continued to suffer from in the country.
Brownback voiced appreciation for Poland for inviting Human Rights Focus Pakistan president Naveed Walter, who spoke about the challenges to religious freedom in Pakistan. Brownback described Walter as a "courageous advocate for the persecuted, whether Christian, Ahmadi, Hindu, or others."
Like China, "growing number of countries use national security as a pretext of restricting religious expression and the role of religion in public domain," he said.
Brownback also voiced concern over the "undue restrictions" on religious freedom in China, strongly calling on Beijing to end its "war on faith" and to respect religious freedom for all. "It is important to note that the presence of conflict is not the only context for the oppression of religious minorities. We remain deeply concerned about the Chinese government's escalating, widespread and undue restrictions on religious freedom in China and we urge the Chinese government to respect the human rights and fundamental freedoms of everyone in that nation," Brownback said.
He emphasised that many members of religious groups in China, including ethnic Uighur, Kazakhs and other Muslims, Tibetan Buddhists, Catholics, Protestants and Falun Gong, face severe persecution and repression, and "we call on the Chinese government to end its war on faith and to respect religious freedom for all. Significantly, in their remarks, UK, France and Canada also spoke out against the oppression of religious minorities in China and Pakistan. — PTI