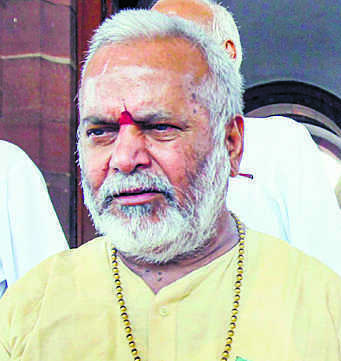 monicakchauhan@gmail.com
Shahjahanpur, September 12
The Chinmayanand case has taken yet another turn with the law student's father now claiming that evidence has gone missing from the girls hostel room.
"My daughter had safely kept the evidence against the accused in her hostel room which was later sealed on court orders. When the Special Investigation Team (SIT) opened the seal on September 9, some of the evidences were missing from the room," he claimed on Thursday.
The seal of the room was broken in the presence of the girl and her father.
The girl had earlier claimed that she had kept evidences of the case in 'safe places'.
"My daughter had recorded evidence against the accused in hidden cameras fitted in two spectacles. Both are missing. The room was sealed two days after we made a request in this regard. My daughter's friend has also given evidences in a pen drive to the investigating officers," he said.
The officers in the SIT, meanwhile, refused to comment on the progress in the case or the allegations of the girl's father. The Shahjahanpur police officials also refused to speak on the matter. IANS
Top Stories
Cities