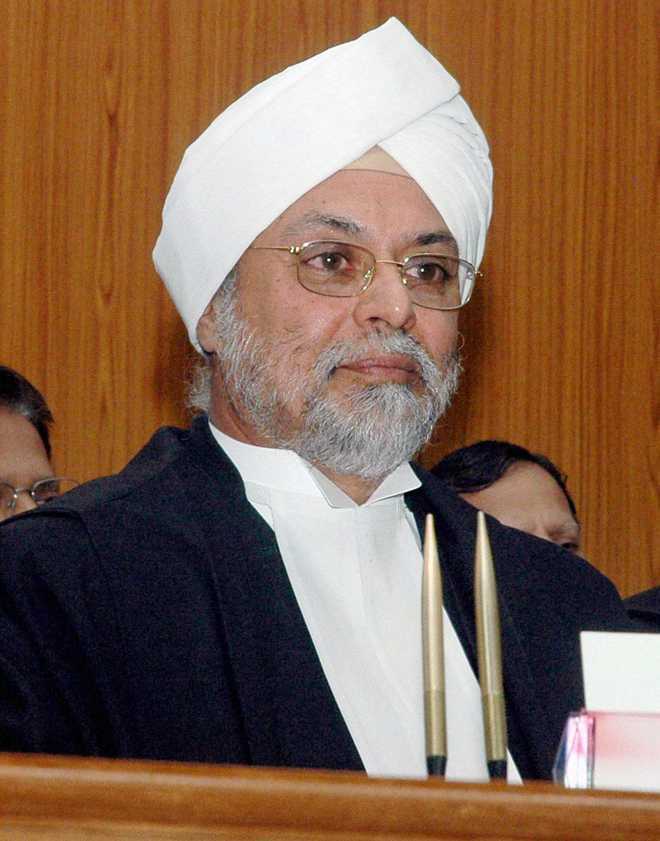 Satya Prakash
Tribune News Service
New Delhi, July 8
Chief Justice of India JS Khehar on Saturday supported the entry of foreign lawyers and law firms into the country, saying the opportunity should never be missed.
(Follow The Tribune on Facebook; and Twitter @thetribunechd)
"I feel that Indian lawyers are no less than any lawyers in the world. Therefore, if we have any apprehensions that somebody will come from abroad and snatch our professional positions and substitute us, I don't think it is going to be like that. I think we are going to go abroad and snatch their positions," Justice Khehar said at a seminar in the capital.
The CJI, however, said it should be done on a reciprocal basis.
The Advocates Act, 1961 – which provides the legal framework to regulate the legal profession in India through Bar Council of India and state bar councils -- does not permit foreign lawyers to practise law in India and bar bodies have been opposed to the idea.
But the CJI said the law acknowledged that if some country permitted Indian lawyers to practise in its jurisdiction, then lawyers from that country could be granted reciprocal privileges in India.
In its 266th report submitted to the government in March this year, the Law Commission of India, too, had supported entry of foreign lawyers and law firms.
"It is necessary to have enabling provisions in the Advocates Act which will enable the Bar Council of India to frame rules to recognise and register foreign law firms and lawyers in India, as and when a decision is taken in this regard, particularly in view of the reciprocity provisions," the Commission had said.
With 1.2 mission advocates, the legal profession in India has grown over a short period of less than 70 years to possibly become the largest and the most influential in the world.
After liberalisation of Indian economy in the 1990s led to large-scale foreign investment, many countries – including the UK, the US, Australia and Japan -- have been seeking entry of their legal professionals in India.
These countries want market access under the framework of the General Agreement on Trade in Services (GATS), which India -- a member of the World Trade Organisation (WTO) -- has not given so far.
"Now, it appears that the Bar Council of India and the Society of Indian Law Firms have agreed in principle with the government's proposal to gradually open up the legal sector to foreign players, but insist, that this should be on a reciprocal basis," the CJI said.