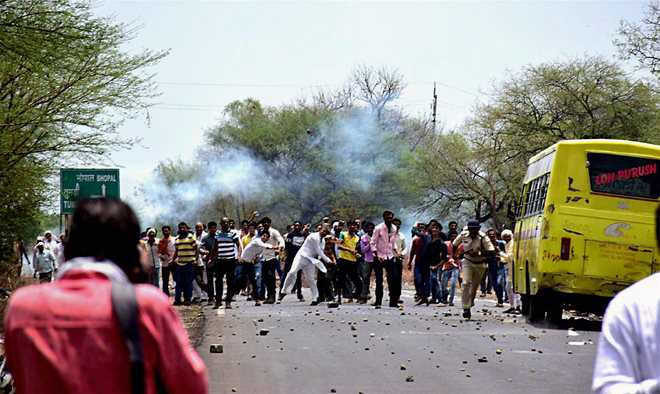 Mukesh Ranjan
Tribune News Service
New Delhi, July 26
The government's own data reveals that the incidents of communal violence went up by 41 per cent across the country during the past three years of its rule and the BJP-ruled Uttar Pradesh, Maharashtra and Madhya Pradesh topped the list of states reporting such cases.
According to the data compiled by the National Crime Records Bureau (NCRB), officials in the Ministry of Home Affairs said 336 cases relating to offences promoting enmity between different groups on the bases of religion, race, place of birth were registered in 2014, which shot up to 475 in 2016, an increase by over 41 per cent.
(Follow The Tribune on Facebook; and Twitter @thetribunechd)
Among the states where incidents of communal violence took place, UP topped the list with 162 cases in 2016, 155 in 2015 and 133 in 2014. A closer analysis shows a sizeable jump in such cases in UP in 2016 —the election year.
In Maharashtra, 270 communal incidents were reported in the last three years, 68 of which took place in 2016, 105 in 2015 and 97 in 2014. MP stood third with 205 such cases in three years — 57 in 2016, 92 in 2015 and 56 in 2014.
In the Union Territories, including Delhi, these incidents dipped from 18 in 2014 to just one in 2016.
Incidentally, Bihar, which did not report any such incident in 2014, saw eight such incidents in 2016, an increase of 800 per cent.
Top News
Harried passengers take to social media to vent their ire at...
Lapid had stirred a massive controversy by terming Vivek Agn...
Voter turnout less than 66.75 pc recorded in first phase of ...
DigiYatra will provide seamless entry and embarkation proces...
His song 'Mahakaal' removed from YouTube after 19 hours