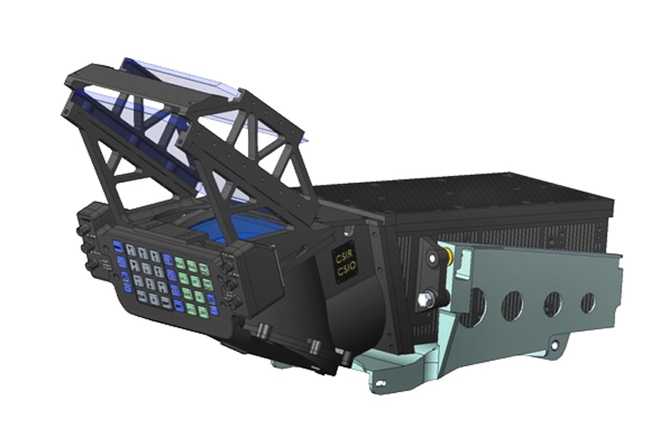 Vijay Mohan
Tribune News Service
Chandigarh, January 13
An indigenous pilot display unit (PDU) has been developed for the IAF's indigenously upgraded Hawk-i advanced jet trainer by the Central Scientific Instruments Organisation (CSIO) here. The instrument, akin to a head-up display unit, is installed above the cockpit's instrument panel with its screen at the pilot's eye level and superimposes vital flight and mission parameters on the pilot's line of vision of the outside world.
The Mission Combat Systems Research and Design Centre of Hindustan Aeronautics Limited (HAL), Bangalore, had awarded this project to CSIO and the first prototype has been fabricated. It is expected to take to the skies in a few weeks.
The British Hawk entered IAF service in 2008, with 24 aircraft received in fly-away condition and 42 being assembled by HAL. Another 57 Hawks, with some going to the Navy, were to be licence-produced by HAL along with upgrade of the fleet and incorporation of some Indian made components and sub-systems. The upgraded aircraft have been christened as Hawk-i.
The PDU provides a comprehensive flight-symbology display along with ambient vision under all-weather conditions. It displays navigation inputs like altitude, airspeed, angle of attack and artificial horizon, take off and landing data as well as weapon aiming and delivery cues. Since the pilot does not have to change his line of sight or visual accommodation by peering repeatedly at his instrument panel inside the cockpit, the PDU reduces his workload and reaction time, while enabling him to take split-second decisions and enhancing his weapon aiming capability.
It is smaller and lighter than earlier head-up displays developed by CSIO for the light combat aircraft, HAL trainer aircraft and Jaguar. All modern combat aircraft as well as some transport aircraft are equipped with head-up displays.
"The PDU can be operated in different modes that can be selected from a multifunction up-front control panel. In the 'raster' mode it displays the real time infrared camera video to the pilot for target seeking, while in the mixed mode, raster video is combined with other information for weapon aiming and target locking along with other flight critical information to the pilot," Vipan Kumar, principal scientist overseeing the project, said.
"In the eventuality of mission computer failure, PDU has dedicated information which can be displayed to the pilot in stand-by-sight mode," he said.
Top News
Addressing a rally, Shah asks whether terrorism has ever ben...
Development in Himachal possible as people voted BJP to powe...
The Ministry of Defence spokesperson from Tezpur says the mi...
45-50 people, including women and children, were on the bus
Incident took place when people went close to the effigy to ...