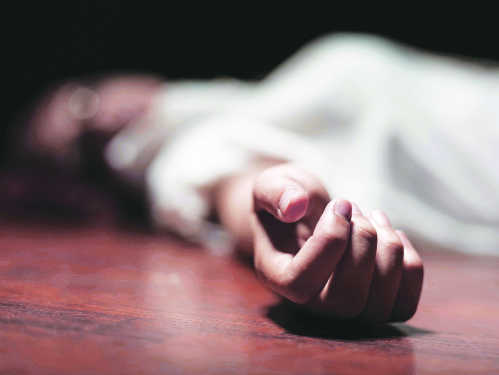 Agra, August 2
An elderly Dalit woman, termed a 'witch' involved in cutting hair of women, was beaten to death near here on Wednesday, police said.
Family members told police that the old woman had gone to the field to relieve herself, but lost her way and entered the Baghaels Mutnai village under Dauki police station, 25 km from the city, where she was surrounded by a group of men who accused her of coming to cut the hair of some young girls.
(Follow The Tribune on Facebook; and Twitter @thetribunechd)
The woman, identified as Maan Devi (62), was severely beaten by mob.
Her son Manoj told the police that his mother had identified herself and kept pleading to be let off, but a group refused to free her and kept beating her.
As news spread, people from her mohalla ran to rescue her, but she died on way to the hospital.
A senior police official said she was mentally unstable and incoherent, while her grey hair and "scary" looks seem to have prejudiced the locals.
Two persons named in the FIR have disappeared from the village.
Recently, in many places, including Delhi, NCR, Haryana and Agra, incidents of chopping off braids of women at night have come to fore.
A 62-year-old woman was allegedly killed by villagers in Dauki region here on Wednesday over rumours of her being the "witch" who chops off the braids of girls while they are sleeping.
The Additional Director General of Police Anand Kumar said the incident is highly unfortunate and that there is no such gang.
He added that all the nearby magistrates and Senior Superintendents have been alerted with respect to the recent situation.
Kumar said, "These rumours started in and around Rajasthan and Haryana. We are trying to make sure that these rumours don't spread." He also said thorough investigation is underway to find the ones who are actually responsible for these incidents. — Agencies
Top News
The indictment enmeshes the Justice Department in the most p...
There have been signs of differences between the party and i...
Her claims come in the backdrop of a war of words between Ma...
A vacation bench of justices Aniruddha Bose and Rajesh Binda...
A delegation of NCP workers led by Pawar's daughter and Lok ...