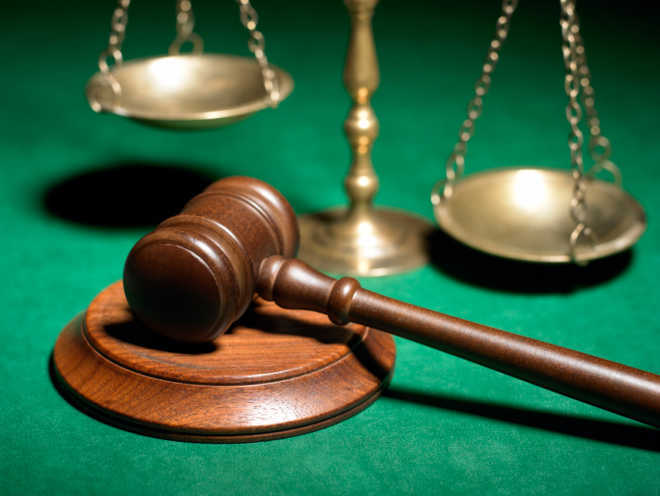 Satya Prakash
Tribune News Service
New Delhi, February 26
The Delhi High Court has set up two special courts to try lawmakers facing criminal cases from March 1, 2018.
In an administrative order dated February 23, the High Court has designated Delhi High Judicial Service Officer Arvind Kumar and Delhi Judicial Service Officer Samar Vishal as Special Judges to preside over the two special courts.
The order comes two-and-a-half months after the Supreme Court asked the government to set up 12 special courts to try lawmakers facing criminal cases and ensure that these courts became functional from March 1. According to an estimate, one special court can dispose of 165 cases in a year.
(Follow The Tribune on Facebook; and Twitter @thetribunechd)
Kumar is already a Special CBI Judge handling cases relating to the Prevention of Corruption Act, while Vishal is the Additional Chief Metropolitan Magistrate. Both will function from the Patiala House Court Complex in New Delhi and would deal with cases against MPs and MLAs.
The High Court ordered that the cases pending against MPs/MLAs in different courts be transferred to the two special courts before March 1. These cases needed to be put on fast track "and endeavour be made to dispose of the same within a year", it said.
A Supreme Court Bench headed by Justice Ranjan Gogoi had on December 14, 2017, asked the government to ensure that 12 special courts proposed to be set up to try lawmakers facing criminal cases start functioning by March 1 next year.
The top court is likely to take up the main issue of lifetime ban on convicted politicians on March 7.
The order had come on a PIL filed by BJP leader and advocate Ashwini Kumar Upadhyay seeking a lifetime ban on contesting of polls by convicted politicians.
The top court had in December given two months to the Centre to collect information about the cases pending against elected representatives across India.
There were 1,581 lawmakers with criminal cases pending against them at the time of filing nominations in 2014 and the court had wanted to know their fate in terms of acquittal or conviction.
But the Centre had said there was no government agency that kept track of the number of disposed-of cases, much less the total number of pending cases. According to the Association for Democratic Reforms (ADR), the number has come down to 1,571, on account of death and resignation of lawmakers.
A report by ADR — which analyses affidavits filed by candidates at the time of filing of nominations — said 188 Lok Sabha MPs and 44 Rajya Sabha MPs have criminal cases pending against them. The number of legislators having criminal cases pending against them in various states is: Maharashtra (160), Uttar Pradesh (143), Bihar (141), West Bengal (107), Kerala (87), Andhra Pradesh (84), Tamil Nadu (75), Karnataka (73) Madhya Pradesh (70) and Telangana (67).
Top News
Railway Board has recommended for Central Bureau of Investig...
Amid 'pro-Khalistan sloganeering, the 39th anniversary of Op...
Focus on ways to expand bilateral defence and strategic ties
The incident took place when Binny had to load his SUV for t...