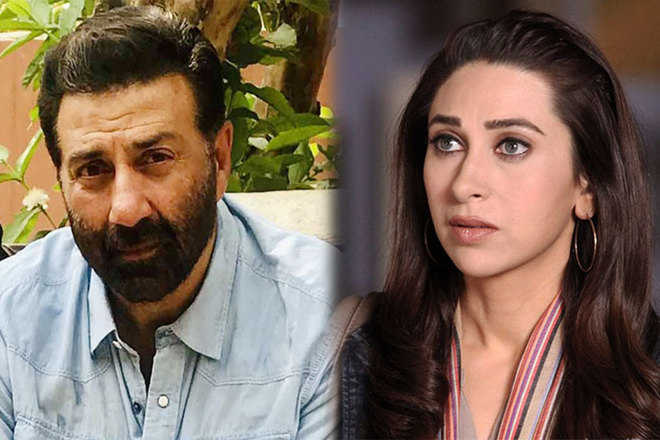 Our Correspondent
Jaipur, September 19
Actor-turned-MP Sunny Deol and actress Karisma Kapoor have filed a review petition in a local court here challenging a Railway court's action in a case of alleged chain pulling during the shooting of film 'Bajrang' in 1997.
"On behalf of Deol and Kapoor, the review petition was filed in the District and Sessions Court of Justice SK Jain on Wednesday, challenging the order of Railway court (on September 17)," their lawyer AK Jain said.
The ACMM Court-Railway in Jaipur Mahanagar had framed charges and summoned three witnesses on bailable warrants on the next hearing i.e. on September 24.
The actors are accused of violating Sections 141 (interfering with means of communication in a train), 145 (nuisance), 146 (obstructing railway servant in his duties), and 147 (trespass) of the Railways Act.
The then assistant station master of Narena station had filed a complaint at General Railway Police alleging some persons from Mumbai had pulled the chain of the Uplink Express (2413-A) at Phulera. The film was shot at Sanvarda village near Phulera.
Deol and Kapoor along with stuntman Tinu Verma and Satish Shah were accused of illegally entering the Narena station in Ajmer division for shooting of the film and pulling the chain of the train.
Top Stories