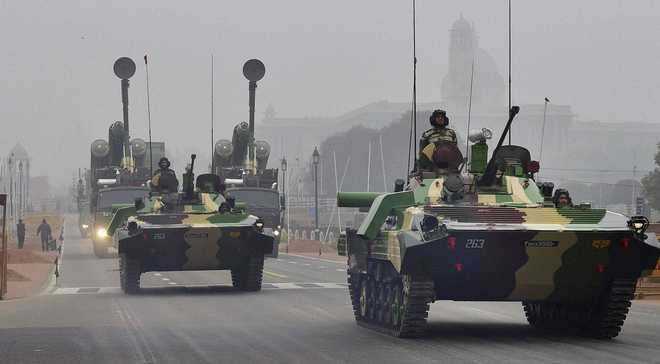 Ajay Banerjee
TRibune News Service
New Delhi, March 7
In what reflects a 'lack of interest' by foreign companies in the Indian defence manufacturing sector, there has been a mere Rs 1.17 crore foreign direct investment (FDI) since May 2014.
(Follow The Tribune on Facebook; and Twitter @thetribunechd)
Touting FDI in defence as a major shift in policy, the Ministry of Defence (MoD) had okayed up to 49 per cent stake for foreign companies partnering Indian companies. As per the MoD figures given in Parliament, the defence industry received FDI worth Rs 1.17 crore from April 2014 to December 2017, a mere shadow of the overall FDI inflow into the country during 2016-17 fiscal which stands at Rs 3,86,885 crore.
In 2016, a revised FDI policy on defence was announced, allowing FDI up to 49 per cent under the automatic route and beyond that through the government route, "wherever it was likely to result in access to modern technology or for other reasons to be recorded".
The government had also come out with a "Security Manual for Licensed Defence Industries", prescribing guidelines on physical, information, documentation, cyber and personnel security aspects. The defence manufacturing sector needs significant capital investment and infusion of technology for which foreign investment can play a critical role.
Top News
One of the highest honours Washington affords to foreign dig...
WFI chief demanded sexual favours in lieu of supplements and...
Said agitation will be intensified by holding panchayats acr...
Vaishnaw said his ministry had recently launched the 'Sancha...
'We are distressed and disturbed at the unseemly visuals of ...