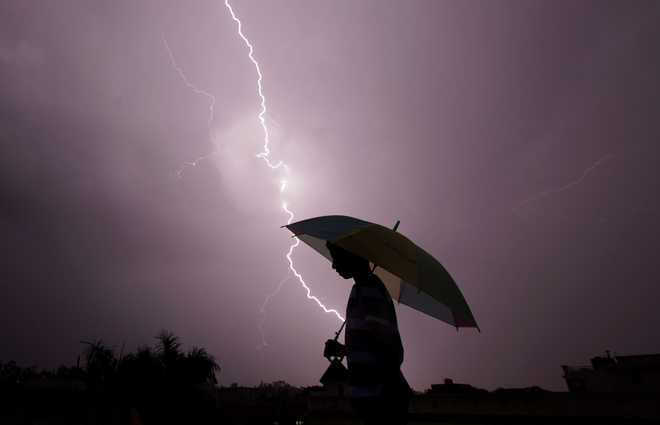 Bokaro/Lohardaga (Jharkhand), June 26
Five people were killed and a girl sustained severe burn injuries due to lightning in Bokaro and Lohardaga district, the police said.
Four minor boys were killed when lightning struck a house in which they took shelter during rain and thunderstorm in Alkusha village of Bokaro district on Monday.
All the victims were rushed to a hospital in Bokaro but doctors declared them brought dead.
In another incident, a girl sustained severe burn injuries when she was struck by lightning in Jara village in the district. She suffered 65 per cent burn injuries and was admitted to the Bokaro General Hospital, the police said.
A Lohardaga district said a farmer was killed due to lightning when he was returning home after working in his paddy field in Perhepat village. — PTI.
Top News
Launches attack against nepotism and graft; seeks collective...
Says Congress will oppose attempts to put leaders like Gandh...
Special CBI court in Mumbai on January 21, 2008, sentenced 1...
Chandrashekhar Harbola was part of a 20-member troop that wa...
India's first intranasal Covid vaccine proven to be safe, we...