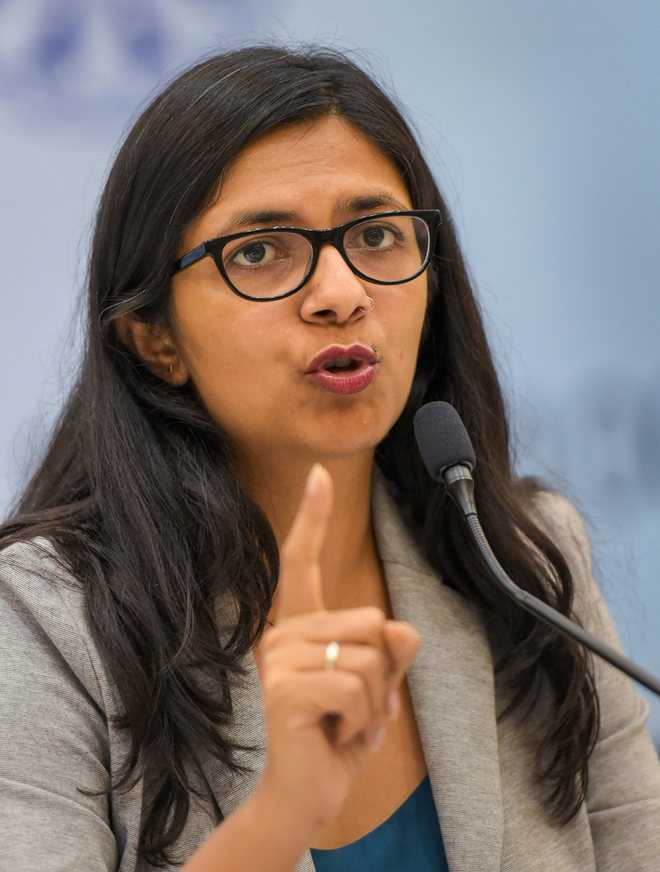 Tribune News Service
New Delhi, April 10
Delhi Commission for Women, an NGO and Delhi Police rescued four minor sex workers in a late night raid conducted at a Paharganj hotel, a commission official said on Wednesday.
A man, allegedly the agent, has been arrested, the official said.
The NGO, Mission Rescue Operation, tipped DCW chairwoman Swati Maliwal off about the suspect —identified only as Sahil, who is believed to be the agent—trafficking minor girls, the official said.
The NGO used decoy customers to lure the suspect and paid him in marked currency notes.
Two of the rescued girls are from Nepal, one from Assam and one from Bihar. They will be sent to a shelter home.
They are believed to have told DCW councilors that they earned Rs 500 from a customer, half of which went to the agent.
"More and more minor girls, especially from Nepal, are trafficked in the country. Unless police do something to check the crime, one can never be sure of how many girls are still in the grips of traffickers," Maliwal said, adding that a clear rehabilitation policy for victims of human trafficking was needed.
Top News
PM Modi joins launch of 13-nation pact for economic resilience in Indo-Pacific
India committed to working for an inclusive & flexible IPEF,...
Modi-led Inter-State Council reconstituted
PM to lead International Yoga Day celebrations