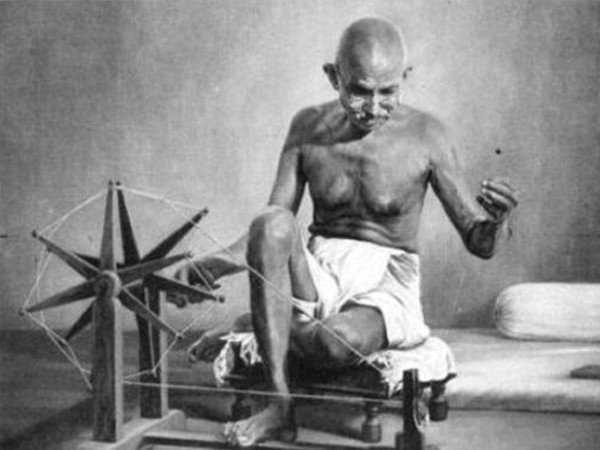 London, September 28
Mohandas Karamchand Gandhi first docked in England as a student just days before his 19th birthday in 1888 in pursuit of a law degree and is known to have fully immersed himself in London life.
The connect of that teenager who went on to become the leader of the Indian national movement can be found in many areas of the British capital, something the Indian High Commission in London will be using as a starting point for its celebrations to mark his 150th birth anniversary year.
"Mohandas Gandhi loved London. He arrived just prior to his 19th birthday, a nervous unsure young man from Porbandar, desperate to emulate what he thought the British style of living was," explains Lord Meghnad Desai, a leading British Indian academic who recently set up a series of Mahatma Gandhi scholarships in his capacity as the Chair of the Gandhi Statue Memorial Trust.
"When he left three years later, he had grown into a confident young man, an English barrister as he styled himself," he said.
Records show that Gandhi met more local, British people than other Indians visiting as students at the time.
His search for a vegetarian restaurant brought him into contact with an exotic crowd of anarchists, socialists, health faddists and Christians and led him to even draft an unpublished 'Guide to London', capturing the city's haunts by foot.
In recognition of his brief stay at the grand hotel The Victoria near Trafalgar Square, the Indian High Commission planned a special talk on 'Values and Teachings of the Mahatma' by the Gandhian Forum for Ethical Corporate Governance.
The address by Shobhana Radhakrishna of the Forum's Chief Functionary at 8 Northumberland Avenue marked the site of the original hotel which no longer exists, as part a series of Gandhian events for the anniversary year. PTI
Top News
2 others eject safely I Debris strewn across miles I Sukhoi,...
Visit comes ahead of NSA chief's US tour
Union Ministers call it part of efforts to de-colonise, indi...