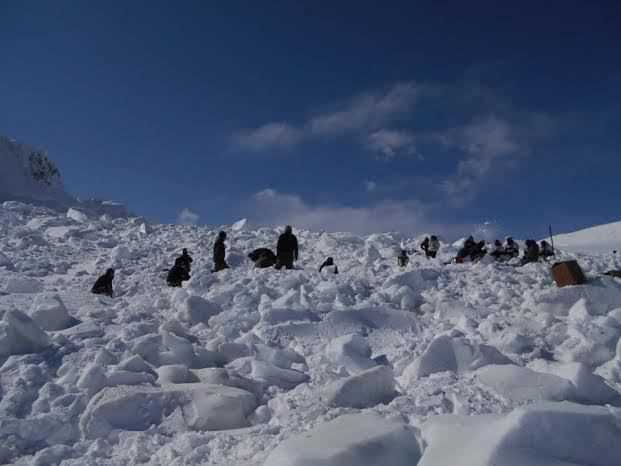 Ajay Banerjee
In the wee hours of February 3 this year, an unprecedented 'ice avalanche' hit the northern part of the Siachen glacier. It killed 10 soldiers and put spotlight on the new risk posed to troops by global warming on the glacier and the adjoining 18,000-ft-high peaks of the mighty Karakoram mountains.
It's now emerging that the frequency of avalanches has increased by some 30 per cent at Siachen and also on the higher peaks of the Karakoram range on which India has a vital toehold in eastern Ladakh. The range in India largely falls in an area defined by military as the sub-sector north (SSN).
(Follow The Tribune on Facebook; and Twitter @thetribunechd)
A rise in minimum and maximum temperatures has been witnessed, which has led to at least three immediate off-shoots, say Army officials who have been monitoring the phenomenon since five years.
The quantum of snowfall has doubled, winter is setting in late and the maximum snow is being witnessed in April; thirdly, the rise in minimum temperature is not allowing the snow to freeze into hard ice. Thus, snow remains moist, resulting in slippery slopes that are avalanche-prone.
In the past four to five years, the average minimum temperature has risen. From minus 40°C in 2012, it has risen to minus 30°C this year. Similarly, the average maximum temperature has gone up from 13°C in 2012 to 15.5°C in 2016. The snowfall increased from average 650 cm in 2012-13 to 1,300 cm in the winter of 2015-16.
Avalanches are of two types: snow and ice. The latter is more dangerous as blocks of ice — as hard as rocks — fall off from the permafrost of glaciated peaks. This kind of avalanche hit the Sonam post atop the glacier on February 3.
A snow avalanche, on the other hand, is loose snow rolling down the mountain slopes in a big mass.
Col UB Gurung of the 19 Madras Regiment that faced the ice avalanche says, "We are experiencing avalanches in areas that do not traditionally see these, like the northern parts of Siachen glacier".
At Leh, the headquarters of the 14 Corps — tasked with guarding Siachen and eastern Ladakh — officials say avalanches have increased by 20-30 per cent and new crevices have opened up. The Chandigarh-based Snow and Avalanche Study Establishment (SASE) has been asked to study the phenomena and prepare a detailed report on what all are new vulnerable spots and which all troop-stationed posts will need special care.
Till then, the Army has changed its standard operating procedures for troops atop the glacier and also those stationed at lofty heights in the SSN. These procedures were put in place this winter (October to May). (Series concluded)