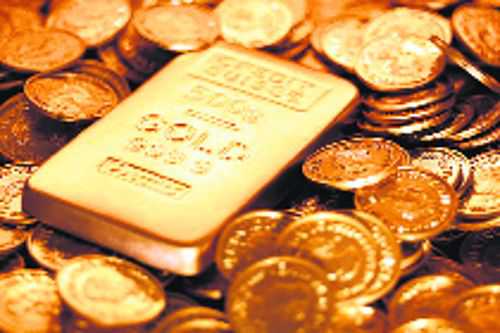 Mukesh Ranjan
Tribune News Service
New Delhi, June 16
Carrying gold in "paste form" is the new way adopted by smugglers to dodge metal detectors and X-ray machines installed at various international airports, say sources in the Directorate of Revenue Intelligence (DRI).
A senior DRI official said several crime syndicates operating across India have taken to smuggling gold in the paste form.
Over the past couple of months, more than 20 cases of gold paste smuggling have been registered at various international airports in the country.
Last Thursday, a Central Industrial Security Force (CISF) woman constable posted at Terminal-2 of the Mumbai Airport caught an Indian woman passenger carrying 1.865-kg gold (worth Rs 43.2 lakh) concealed in her body in the paste form.
A passenger travelling on Oman Air from Muscat was arrested at Dabolim International Airport in Goa last Tuesday for carrying 1.63-kg gold paste worth Rs 48 lakh. The yellow metal was concealed in his jeans and shoe soles.
A few days ago, around 1.2-kg gold paste was seized at the IGI Airport from a passenger who arrived from Dubai.
With the DRI heading the Anti-Smuggling National Coordination Centre (SCord), officials in the agency say all international airports in the country have been put on alert to check such cases.
"Smugglers first convert yellow metal into powder and then produce its compounds in paste form. Around 700 gms of gold can be retrieved from every 1,000 gms of paste by undertaking a chemical procedure," said a DRI official.
"Involvement of some prominent jewellers and gold dealers across big cities cannot be ruled out. We are trying to identify potential end-users so as to break the nexus between smugglers and jewellers," he said.
---
How the transformation is carried out
The yellow metal is first converted into powder form; it is then used to produce a paste of gold compounds
Around 700 gms of gold can be retrieved from every 1,000 gms of paste by undertaking a chemical process
Top News
The move is a key step as Western sanctions aim to reorder t...
India formally assumed the G20 Presidency on Thursday
The move will allow more than 200,000 workers who have famil...