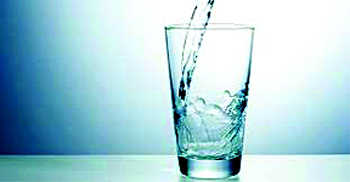 New Delhi, July 23
Sixty crore people in India face high to extreme water crisis and its demand is projected to be twice the availability supply by 2030, the Lok Sabha was informed on Monday.
Answering a question in the Lok Sabha on a study conducted by the NITI Aayog on the water crisis in the country, Minister of State for Drinking Water and Sanitation Ramesh Chandappa Jigajinagi said there was an imminent need to deepen understanding of water resources and their usage.
"As per the latest report by the NITI Aayog on Composite Water Management Index, 60 crore population faces high to extreme water stress," he said.
The country's water demand is projected to be twice the availability by 2030, he said, quoting the report. The minister said his ministry through Centrally-sponsored schemes like the National Rural Drinking Water Programme (NRDWP) was providing technical and financial assistance to states for providing safe drinking water in rural areas.
Adopting best practices related to groundwater management, efficient irrigation management and rainwater harvesting would considerably help in mitigating the water crisis, he said. — PTI
Top News
Odisha government has issued helpline 06782-262286. The rail...
At least 50 people died and 350 were injured in a three-way ...
12837 Howrah-Puri Superfast Express, 12863 Howrah-Bengaluru ...
WFI chief demanded sexual favours in lieu of supplements and...
Said agitation will be intensified by holding panchayats acr...