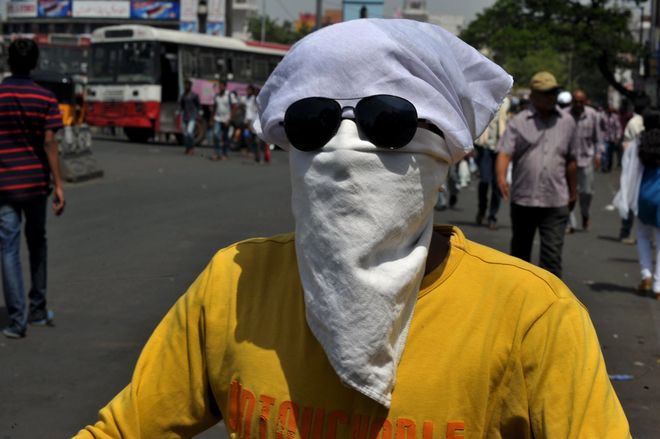 Vibha Sharma
Tribune News Service
New Delhi, May 26
No let-up is expected in the severe heatwave conditions prevailing in many parts of the country, which have already claimed around 800 lives so far.
The Indian Meteorological Department (IMD) has warned that these conditions will continue across the plains of northwest — Delhi, Haryana, Chandigarh, Punjab, western Uttar Pradesh and Rajasthan — along with Vidarbha, Odisha, Jharkhand, Madhya Pradesh, Telangana, coastal Andhra Pradesh and Chhattisgarh.
A weak western disturbance (WD) is expected around May 28-29, but it may not bring any major relief. A major respite can only be expected in the first week of June when a strong WD crosses over between June 2 and 6. Meteorologists say the system may cause thundershowers, resulting in a drop in temperature across the plains in the northwest.
The reason behind the relentless heatwave is the flowing of hot winds from western parts—the Sindh province in Pakistan and Rajasthan in India. Temperatures as high as 49°C have been recorded at Jacobabad in Pakistan and between 46 to 48°C in parts of adjoining Rajasthan in India.