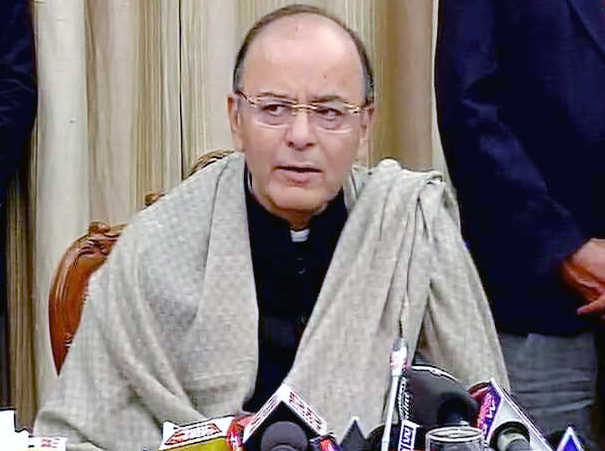 New Delhi, December 8
In a bid to promote less-cash economy, the government on Thursday announced discount on an array of services from buying petrol to insurance and railway tickets through the digital mode and waived service tax on card transactions of up to Rs 2,000.
(Follow The Tribune on Facebook; and Twitter @thetribunechd)
The slew of measures by the government to promote digital transactions come one month after Prime Minister Narendra Modi announced the decision to demonetise Rs 500 and 1,000 notes.
Finance Minister Arun Jaitley made 11 key announcements today:
— A discount of 0.75 per cent will be offered on purchase of petrol and diesel through either credit/debit cards, e-wallets and mobile wallets.
---
— 10 per cent and 8 per cent discount will be offered in case of general and life insurance for buying new policy or paying premium online via PSUs websites.
---
— Credit/debit card transactions up to Rs 2,000 will be exempt from service tax.
---
— Government will support RRBs and Cooperative Banks through NABARD to issue "Rupay Kisan Cards" to 4.32 crore Kisan Credit Card holders.
---
— 1 lakh villages with population less than 10,000 will get 2 PoS machines (swipe machines) each, free of cost supported through financial inclusion fund.
---
— Online booking of railway tickets will get Rs 10-lakh accident insurance.
---
— Those using digital mode to pay for railway catering, accommodation, retiring room will be entitled to discount of 5 per cent.
---
— Monthly and seasonal suburban railway tickets purchased through digital mode will get 0.5 per cent discount from January 1.
---
— 10 per cent discount will be available on use of digital mode for paying for RFID or fast-tags for highway toll.
---
— Central government departments and PSUs to ensure that transactions charges associated with digital payment shall not be passed on to the consumers and all such expenses shall be borne by them. State governments are also being advised to consider doing the same.
---
— PSBs are advised that merchants should not be required to pay more than Rs 100 as monthly rental for PoS terminals/Micro ATMs/mobile PoS.
---
'It will boost digital, fintech cos'
The industry gave a thumbs up to the government's move to incentivise cashless payments saying the benefits passed on to consumers will give a booster of growth to fintech or digital payment companies.
Industry experts said the announcements will bring in a "paradigm shift" in the way users look at digital instruments.
"This is the first major effort to directly incentivise the customer for using digital instruments as opposed to the practice of disincentivising them," Internet and Mobile Association of India President Subho Ray said.
He added that these announcements will prompt people to make the extra effort to keep aside cash and use digital modes for transactions.
Pramod Saxena, Chairman and Managing Director of Oxigen Services, added that digital payments will not only accelerate consumption with efficiency but also reduce idle cash in hand and improve savings for consumers.
"More such incentive announcements should be implemented in other payments such as electricity or mobile bills, long distance railway tickets, etc. Benefits passed on to consumers will give a booster of growth to fintech or digital payment companies," Payment Council of India Chairman Naveen Surya said. — Agencies
Top News
Separatist still at large | 6 FIRs, 114 arrests so far | ISI...
1 held for pulling down Tricolour in London
Unveils $75 bn plan to counter China