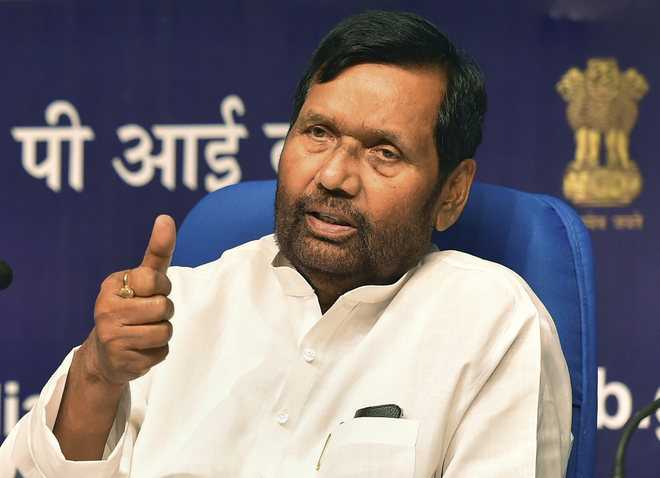 Tribune News Service
New Delhi, September 12
The government is working on setting 'one nation, one standard' on the lines of 'one nation, one ration card' to ensure quality products and services to consumers, Consumer Affairs Minister Ram Vilas Paswan has said.
"Like 'one nation, one ration card' we are going to have 'one nation, one standard' in order to ensure quality products in the country," Paswan said, speaking to the media after a meeting on this issue with senior officials of the BIS, Niti Aayog and 14 other departments, including Commerce and FSSAI.
Currently, the Bureau of Indian Standards (BIS) is the only national body that frames standards. It has come out with over 20,000 standards for various products and services so far. BIS officials said the standard set for bullet-proof jackets in India was higher than global benchmarks and that the country was only the fourth in the world to have such a standard after USA, Germany and the UK. The standard has been set after due consultations with stakeholders and the jackets are now being exported to several countries under the "Make in India" initiative to over 100 countries, including European nations, the BIS officials said. Meanwhile, Paswan said there were multiple standards in the country for single product/service and the purpose was to converge such standards with the BIS.
'For quality products'
Like 'one nation, one ration card' we are going to have 'one nation, one standard' to ensure quality products. There are multiple standards in the country for single product/service and the purpose is to converge such standards with the BIS. —Ram Vilas Paswan, Union Minister
Top Stories