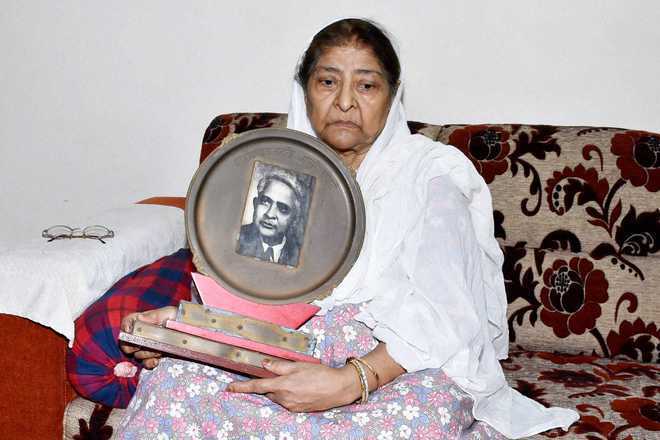 Manas Dasgupta
Ahmedabad, October 5
The Gujarat High Court today rejected a plea by Zakia Jafri challenging a lower court's order that accepted a report of the Supreme Court-constituted SIT giving a clean chit to Narendra Modi, the then Chief Minister, and 62 others refuting the "larger conspiracy" theory behind the 2002 communal riots in the state.
A single-judge Bench constituted by Justice Sonia Gokani said the HC did not see any error in the SIT's report as its investigation was closely monitored by the SC.
(Follow The Tribune on Facebook; and Twitter @thetribunechd)
Zakia, the wife of slain former Congress MP Ehsan Jafri, who was among the 69 killed in the Gulberg Society massacre, had challenged the SIT's closure report on her earlier petition requesting the apex court to arraign Modi and 62 bureaucrats and senior police officers of the state in 2002, alleging a "larger conspiracy" by the then state administration behind the riots.
The hearing on her Zakia's petition, which was supported by the Mumbai-based Citizens for Justice and Peace and its general secretary Teesta Setalvad, had concluded on July 3, but the final judgment was deferred till today.
The HC, however, rejected the lower court's earlier conclusion that it had no jurisdiction in ordering further investigation in the case and permitted the petitioner either to approach the lower court, a Division Bench of the High Court or the Supreme Court for a fresh investigation into the allegations levelled by her accusing Modi and other officers of involvement in the riots.
Setalvad said Zakia would continue her legal fight and would go back either to the lower court or the apex court for a fresh investigation. "Zakia Jafri will now again begin her struggle for justice. In the Babri case, it took 25 years. How long will this take us now?" she said.
Zakia along with Setalvad had moved a review petition in the HC, alleging a "larger criminal conspiracy" behind the riots after a magisterial court accepted the SIT's report that there was no "prosecutable evidences" against Modi and others named in her petition before the apex court for arraigning them with the 2002 riot cases. It also sought HC's direction for a fresh investigation into the matter.
The Gulberg Society massacre was among the nine most "gruesome incidents" during the 2002 communal riots which were investigated by the SIT. A special court in Ahmedabad had convicted 24 of the massacre.
Top News
There have been signs of differences between the party and i...
The blaze erupts in the building located on Dhanji Street ne...
Motion cleared to debate suspending pupils' deportation