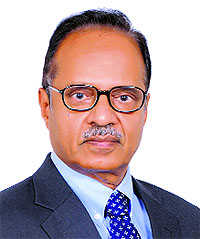 Chandigarh, April 30
The Tribune Trust has appointed noted journalist Dr. Harish Khare as the new Editor-in-Chief of The Tribune Group of Publications. He will take over on June 1, 2015, from Raj Chengappa, who has been heading The Tribune since 2010 and has recently been appointed Group Editorial Director (Publishing) of the India Today Group.
Dr. Khare has more than three decades of experience as a reporter, commentator, public policy analyst, and academic researcher. He has worked for The Hindu, The Times of India, and The Hindustan Times. He has also written for various other Indian and foreign publications.
Between June 2009 and January 2012, Dr Khare was Media Adviser to the Prime Minister of India. From January 1, 2013, to December 31, 2014, he was a Jawaharlal Nehru Fellow.
Harish Khare has a Ph.D in Political Science from Yale University, USA. He recently published a book on the 2014 Lok Sabha elections, How Modi Won It — Notes From the 2014 Election. —TNS
Top News
Resignation sent to Governor Banwari Lal Purohit for final a...
The attack comes days ahead of the celebration of the 75th I...
Abdul Rauf Azhar, born in 1974 in Pakistan, was sanctioned b...
Four people, including two women, arrested