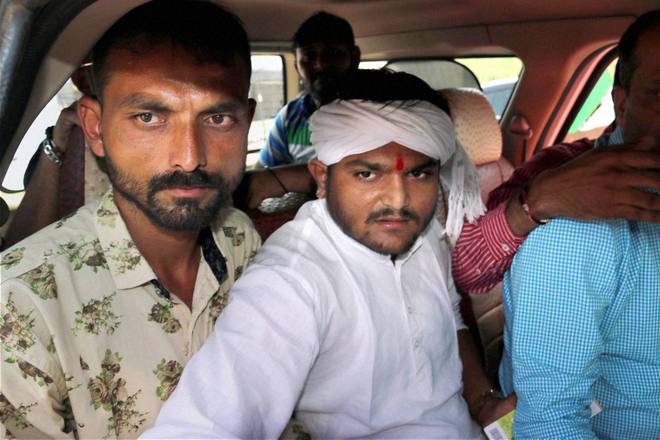 Manas Dasgupta
Ahmedabad, December 8
The Gujarat High Court today asked the state government to file an affidavit by December 18 stating reasons for tapping the phone calls of the Patidar Anamant Andolan Samiti convenor Hardik Patel and other PAAS leaders during the days preceding and following the August 25 rally in Ahmedabad that sparked violence.
The order was issued after Hardik's advocate BM Mangukia questioned the state crime branch police intercepting phone calls of the PAAS convenor and other leaders without necessary sanctions. He pointed out that under Section 5 of the Indian Penal Code, the police can intercept calls of any citizen only in cases of public emergency where the country's interests were under threat or at times of communal riots or other public disorders.
The police had filed an FIR on October 21 charging Hardik and four of his other associates under various sections of the IPC including Sections 121 (waging war against the government) and 124 (sedition, bringing hatred, contempt or disaffection towards the government).
Defending the charges the public prosecutor Mitesh Amin had told the court that the FIR against Hardik and five other quota leaders -- Ketan Patel, Chirag Patel, Dinesh Patel, Alpesh Kathiriya and Amrish Patel, were based on over 200 call interceptions. He had also alleged that the conversations were "caustic" and the accused could be heard "instigating" their supporters to resort to violence.
Top Stories