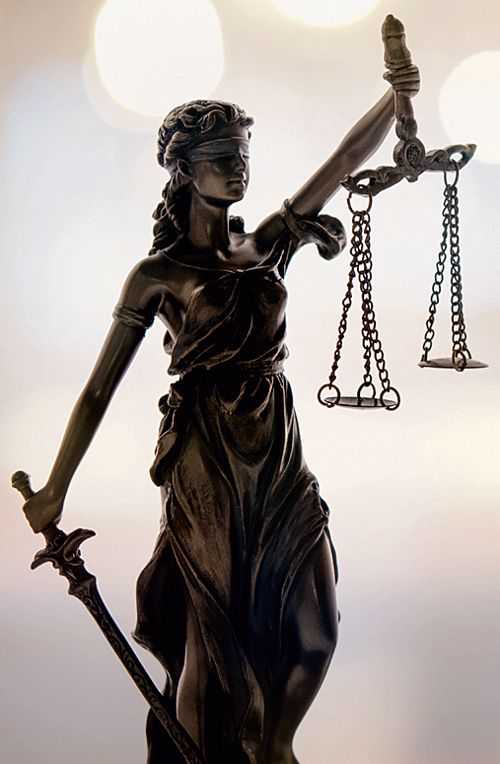 By Satya Prakash
The phenomenon of witnesses turning hostile in criminal cases is not new to Indian courts. But by and large it has been limited to non-police, non-CBI witnesses.
On July 20, a CBI Investigating Officer in a 25-year-old case of kidnapping of three men—allegedly by former Punjab Director General of Police SS Saini and others—turned hostile, raising serious questions over the credibility of the entire criminal justice delivery system.
"In recent times, it has become very common for witnesses in criminal cases to turn hostile on account of danger to their life and property or to that of their relations consequent upon threats or intimidation by the accused," the Law Commission had said in its 2004 consultation paper on witness protection.
But CBI Investigating Officer Dharampal Singh's "memory loss" takes the problem to an entirely different level as it's perhaps one of the rarest cases where the country's premier agency's own man has resiled from his statement. Singh's volte-face has jeopardised the entire prosecution case that was transferred to the national capital from Punjab on the orders of the Supreme Court.
Since the 1950s, there has been a total change in the crime scene. Crime has increased while rate of conviction has drastically fallen. Hostile witnesses are considered to be one of the main reasons for poor conviction rate in criminal cases, which stands at 46 per cent in criminal cases.
"There are now more hostile witnesses than before and the witnesses are provided allurements or are tampered with or purchased and if they remain firm, they are pressurised or threatened or even eliminated. Rape and sexual offence cases appear to be the worst affected by these obnoxious methods," the Law Commission said.
Witnesses retract their statements before courts either due to threat or inducement as muscle and money power is used by accused to influence them to achieve a favourable outcome in trial. What could be the reason for the CBI investigating officer to backtrack—threat, inducement or something else?
Whatever may be the reason for 77-year-old Singh not supporting the prosecution case he once investigated, it strengthens the widely observed trend of witnesses turning hostile in high-profile cases. Be it Vyapam scam of Madhya Pradesh or fodder scam of Bihar or National Rural Health Mission scam of Uttar Pradesh — witnesses have either been eliminated or they have turned hostile, thanks to the criminal-politician-police nexus that leaves courts with no option but to acquit the influential accused for want of evidence.
In its 178th report (2001), the Law Commission suggested three measures to deal with hostile witnesses and the precautions the police should take at the stage of investigation to prevent prevarication by witnesses when they are examined later at the trial.
The commission suggested insertion of sub-section (1A) in Section 164 of the Code of Criminal Procedure (CrPC) to ensure statements of material witnesses are recorded in the presence of magistrates. Second, it said certain checks, such as taking signatures of witnesses on their statements given to the police and sending them to an appropriate magistrate and a senior police officer. And finally, in all serious offences, punishable with 10 or more years of imprisonment, statements of important witnesses should be recorded, at the earliest, by a magistrate under Section 164 of the CrPC.
In December last year, the SC approved a Witness Protection Scheme prepared by the Centre and directed all states and Union Territories to implement it forthwith "in letter and spirit". It declared that it shall be the "law" until a suitable enactment comes on the subject.
The scheme aims to ensure safety of witnesses and expeditious completion of trial and provides for identity protection and giving a new identity to witnesses in appropriate cases. Vulnerable witness deposition complexes have to be set up by states and union territories in each district by 2019. Protection is not expected to go on for infinite time; rather it would be for a specific duration on need basis which is to be reviewed regularly.
But what's often ignored is the problem of inordinate delay in trial and hassles faced by witnesses that forces them to lose interest in the case. There could be genuine cases of old witnesses failing to recollect exact details of the crime, making their testimony unworthy of passing the judicial scrutiny of "beyond reasonable doubt" needed to convict an accused.
The SC in the Best Bakery Case (2004) reiterated that "legislative measures to emphasise prohibition against tampering with witness, victim or informant, have become the imminent and inevitable need of the day."
But it seems nothing has changed in the last 15 years that can prevent witnesses from turning hostile. In fact, it's becoming more serious as now CBI's own investigating officers have started to resile from their statements. Witnesses are eyes and ears of justice. It's high time to do something to deal with the menace before it's too late.
Witness protection plan
Ensuring safety of witnesses, expeditious completion of trial and giving new identities to witnesses in appropriate cases
Vulnerable witness deposition complexes be set up by states and UTs in each district
Protection not to go on for infinite time; rather it would be for a specific duration on need basis (to be reviewed regularly)
Top News
This comes amid a diplomatic row between India and Canada ov...
Was speaking to Indian journalists in Washington
Granthi Giani Jaswinder Singh from Pine Hill Gurdwara in New...
Heavy security deployed to deal with the situation
Head Constable Chaubey Singh, Constable Omveer Singh and Con...