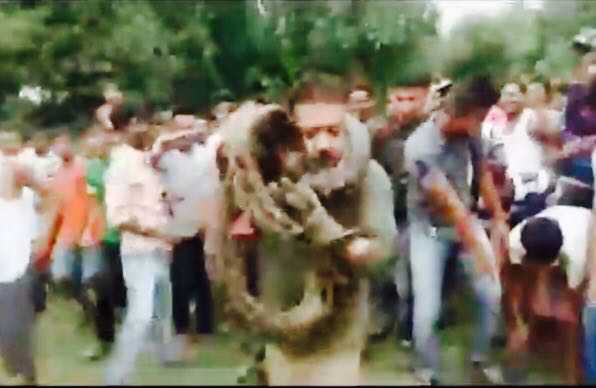 Chandigarh, June 18
It was a narrow escape for Sanjoy Dutta, a Range Officer of Baikunthapur forest in Jalpaiguri, after a python he rescued from a village almost strangled him to death while he was posing for selfies with locals.
A video shows, in a daring act, he rescued the 18-feet python. However, when he was taking selfies with locals, with the python held in both his hands, the python strangled him.
He was released by the locals.
On June 15, a woman in Indonesia was swallowed by a python. ANI