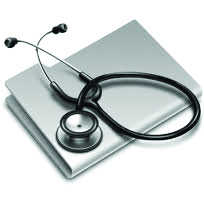 Aditi Tandon
Tribune News Service
New Delhi, November 2
India has finally revised its MBBS curriculum after a long gap of 21 years, recognising the importance of training students not just to be good doctors, but also good communicators.
The Medical Council of India on Friday finalised the new undergraduate curriculum, which will roll out nationally from the 2019 session starting August. The Board of Governors has approved the document which revisits the 1997 syllabus in context of emerging diseases and scientific advances.
Called "Competency-based UG Curriculum for the Indian Medical Graduate", it marks a radical shift from old times when rote and classroom learning was the norm in MBBS training and stress on doctor-patient relationship and medical ethics negligible.
For the first time, India's MBBS curriculum acknowledges the importance of ethics, responsiveness to needs of patients and families and fine communication skills to engage the ailing.
"The new MBBS curriculum has a course called Attitude, Ethics and Communication (AETCOM) which will run across years. Students will be assessed for how they communicate with patients; how they counsel people for organ donations or other challenging procedures; how sensitively do they offer care and obtain consent. All these things will count along with competencies and skills," Dr VK Paul, MCI BOG chairman told The Tribune.
The curriculum introduces outcome-based learning enlisting what skills a medical graduate is expected to have.
In a first, it provides clinical exposure to students in the very first year instead of the second. A month-long foundation course has been introduced to help students from diverse backgrounds transition better. Students have in the past committed suicide under pressure of learning or language and due to inability to cope. The foundation course seeks to prepare students for the MBBS duration.
"Another new element is the introduction of elective subjects. Now students can pick up subjects of choice and dedicated time has been allotted for self-directed learning and co-curricular activities," says Paul.
The new curriculum also encourages, in a first, the use of medical mannequins and models for clinical learning even though the use of human cadavers for anatomy training will continue.
"The new UG curriculum regulations are more learner-centric, patient-centric, gender-sensitive, outcome-oriented and environment appropriate. The result is an outcome-driven curriculum which conforms to global trends," says the document, which allows integration of subjects horizontally and vertically rather than the previous practice of teaching in silos.
"In particular, the curriculum provides for early clinical exposure, electives and longitudinal care. It also reinforces skills training by necessitating certification of certain essential skills," experts say. Use of skills labs, simulated and guided environments has been allowed for this purpose.
But most experts feel the focus on student attitudes towards patients is a game-changer in the new curriculum in times when globally relevant medical graduates are naturally expected to have empathy. In India, the doctor-patient relationship has been historically unequal. The new syllabus seeks to correct that imbalance.
WHOLE NEW APPROACH
In a first, medical students will be trained not just to be good clinicians but also good communicators; new curriculum lays down expected outcomes; introduces foundation course to ensure students transition well; starts practical training from the first year; and allows learning on medical mannequins