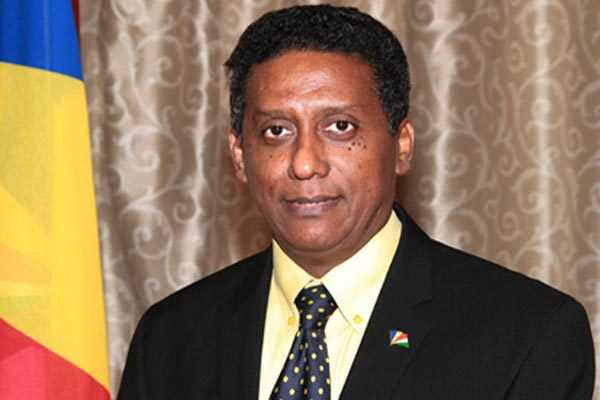 Smita Sharma
Tribune News Service
New Delhi, March 28
India's ambition of setting up a joint military base in the remote coral Assumption (Assomption) Islands has suffered a major jolt. Giving in to Opposition protests, Seychelles President Danny Faure has reportedly shelved plans to present an amended agreement for ratification in parliament in April.
Faure, who was recently in India at the inaugural summit of the International Solar Alliance, was quoted by local media as saying: "It is not proper for me to send the agreement to the Speaker when the Leader of the Opposition, who is in majority in the Assembly, has signalled he will not ratify it."
Under the agreement struck in 2015 during Prime Minister Narendra Modi's visit, India is to invest $550 million in building the base to be shared by militaries of both countries for up to 30 years. New Delhi wants to ensure safety of its vessels in southern Indian Ocean and increase strategic presence in waters with an aggressive China expanding its maritime footprint. Seychelles government agreed the deal would help coastguards to patrol its 1.3 million square kilometres Exclusive Economic Zone (EEZ).
Assumption has strategic importance for monitoring shipping of international vessels through Mozambique Channel. After consistent protests by locals, even some ruling party members and the political opposition on grounds of sovereignty and environmental concerns, the deal was revised this year to clarify issues such as prohibition of any nuclear use of the island as well as India not be allowed to use the base in war.
Indian-origin leader of opposition Wavel Ramkalawan was invited in January to attend the Global PIO Parliamentary Conference in Delhi. Despite India's attempts at engaging Ramkalawan, he was quoted as saying: "I hope I have made it clear that this is the end of the Assumption agreement and that I don't expect to see it on any agenda between President Faure and the Opposition."