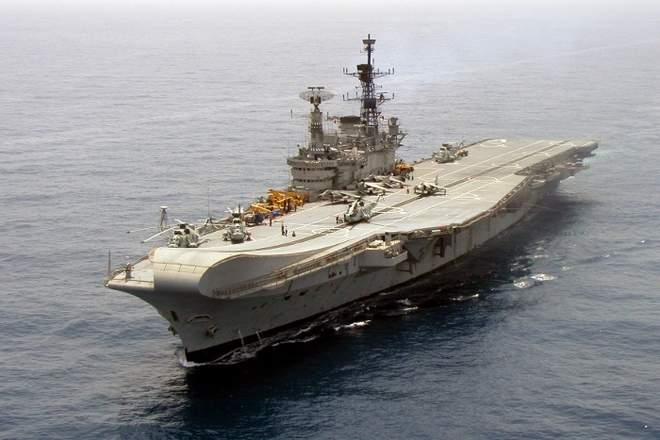 Suresh Dharur
Tribune News Service
Hyderabad, July 3
INS Viraat, the oldest aircraft carrier in the world, will soon be converted into a museum.
The Andhra Pradesh Tourism Development Corporation (APTDC) authorities have received an in-principle approval from the Ministry of Defence to convert the Centaur-class aircraft carrier into a museum.
"The Centre has agreed to hand over INS Viraat to the state on the request of Chief Minister N Chandrababu Naidu," the APTDC executive director Amarendar said.
The warship will be docked at the shores of Kakinada port in coastal Andhra to serve as a tourist attraction. It is scheduled to be decommissioned in 2016.
The state government is planning to invest over Rs 20 crore to convert it into a museum without tinkering with is main structure. The museum will be entirely developed and maintained by the government without involving any private player.
Viraat was completed and commissioned in 1959 as the Royal Navy's HMS Hermes and was transferred to India in 1987. In April 1986, India had signed an agreement with Britain to acquired HMS Hermes. It was part of the action during the Falklands war in 1982. After refits and new equipment being fitted on Hermes, it was commissioned as INS Viraat on May 12, 1987.
Originally, the aircraft carrier was scheduled to be decommissioned in 2009, but with the INS Vikramaditya's induction being delayed, Viraat underwent a series of refits and continued its service.