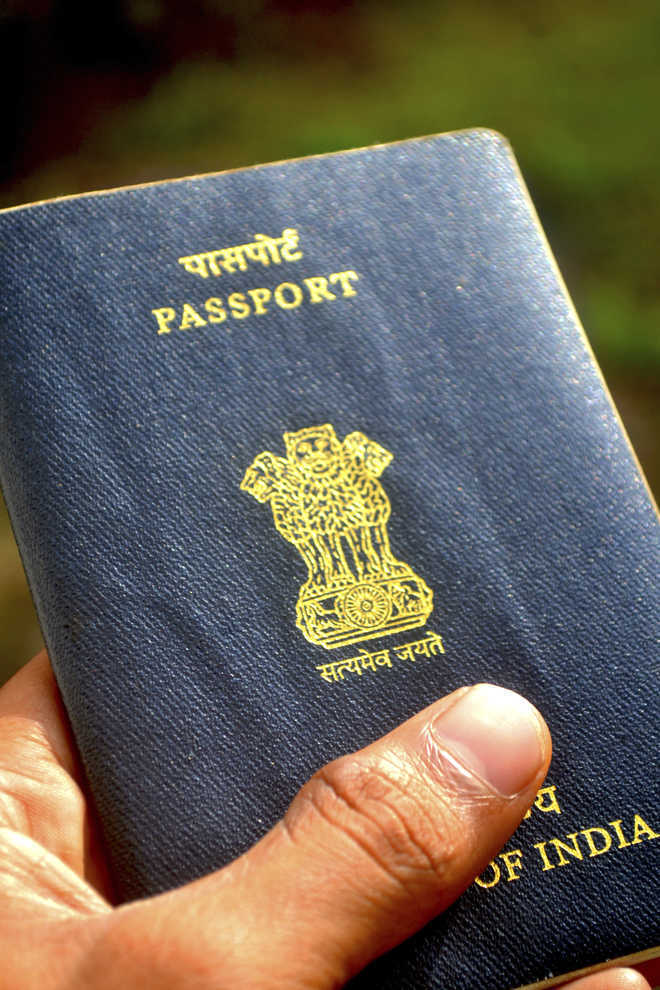 Smita Sharma
Tribune News Service
New Delhi, October 28
Travelling to Georgia is turning out to be a nightmare for many Indians. Nine people from Kerala were sent back from Tbilisi airport recently.
According to postgraduate medical student Hari Govind, he learnt from his brother-in-law based in the UAE of the ease with which a Georgian e-visa could be obtained and so the family made a sudden plan to head to the East European destination for four days.
Govind, who was traveling with his wife and six relatives, including an eight-year-old nephew, was cautioned at Kochi airport while boarding the flight on October 19.
Officials said that despite e-visas and valid tickets, they might be denied entry to Georgia. Govind decided to continue with the plan as he had spent Rs 2.5 lakh on bookings. At Sharjah airport they were cautioned again.
(Follow The Tribune on Facebook; and Twitter @thetribunechd)
"The officials advised us to shift some clothes and essential medicines into our cabin baggage–as we may be stuck at Sharjah airport for a day or two in case we were deported," recalls Govind. That is precisely what happened.
After eight hours of flight, the group landed at Tbilisi airport late into the night, but were separated from immigration queues along with two other medical students based on their Indian passports. However, Indians with UAE residence visas were permitted to proceed to the country. Govind claims that they had all requisite documents mentioned in the official portal, including return flights, hotel booking confirmations and bank statements.
"They did not let us talk. They were out to find fault with us. First, they tried proving that we did not have enough cash; then, they argued how the seven of us would share an apartment, which actually had three rooms," says Govind.
After being interviewed separately for nearly 15 minutes, a Georgian official led nine Indians back to the same flight they had alighted from. The Indians had to spend 36 hours in Sharjah before they managed to find seats on the return flights to India.
According to sources, the Kochi airport itself has witnessed deportation of 18 Indian citizens in the past three months alone.
Diplomatic sources in the Ministry of External Affairs sought to clarify that this was happening because of technical errors and not for policy reasons.
"E-visas are subject to condition of certain documents which many a time the travellers may not have on them. Also, some technical errors with e-visas are there, which are generated but do not reflect in the Georgian authorities' system," said an Indian official.
The Indian embassy in Yerevan, Armenia, concurrently accredited to Georgia, has an advisory on its website that appeals to Indian citizens not to travel on an e-visa as entry is being denied by immigration officials at Tbilisi airport.
"Indian nationals are, therefore, advised to obtain visa directly from the Embassy/Consulate of Georgia and only then travel to Georgia, with a view to avoiding any inconvenience while travelling to Georgia," reads the advisory.
In June, Khushboo Kaushal, a single woman, was allegedly held at the Georgian airport for nine hours before being deported. She wrote about her harassment in a post that went viral. Travel blogger Shivya Nath reached out to External Affairs Minister Sushma Swaraj on Twitter after a harrowing experience. "Urging @MEAIndia @SushmaSwaraj to review Georgia's e-visa policy for Indians. Many being deported, others challenged at immigration," wrote Nath on Twitter.
While the Georgia Embassy in New Delhi did not respond to queries, the question remains: if there is a systemic problem with the e-visa, why is it not being scrapped instead of subjecting Indian travellers to harassment and wastage of money.
Top News
UPI soon for all in-bound travellers, coin-vending machines:...
The bench was told by Solicitor General Tushar Mehta, appear...
US officials have briefed its friends and allies including I...
The incident takes place during the intervening night of Feb...
Lok Sabha sources say Rahul did not provide evidence to supp...