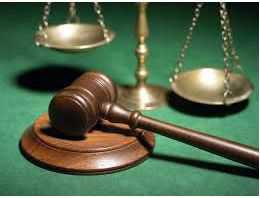 Islamabad, April 2
The Islamabad HC on Tuesday formed an independent five-member commission to probe the alleged abduction, forced conversion and marriage of two teenaged Hindu girls in Sindh province that led to massive protests by the minority community in the country.
A High Court Bench led by Chief Justice of IHC Athar Minallah heard the petition filed by the two sisters — Reena and Raveena — and their alleged spouses, Safdar Ali and Barkat Ali, to seek protection. In their plea, the girls claimed that they belong to a Hindu family of Ghotki, Sindh, but converted willfully as they were impressed by Islamic teaching.
The counsel for the girls' parents, however, asserted that the case pertained to forced conversion. Their father also filed a plea in the IHC for a medical board to determine the exact ages of the two sisters as well as to test the girls for Stockholm Syndrome, a state of mind when a victim develops trust or affection for kidnappers.
Justice Minallah said the matter requires a transparent inquiry and it is the government's job to conduct probes, not the judiciary's. The Chief Justice said the court had to ensure that there was no forced conversion. The Bench formed a five-member commission to probe the matter.
The commission includes Human Rights Minister Shireen Mazari, Human Rights Commission of Pakistan chairperson Mehdi Hasan, National Commission on the Status of Women chairperson Khawar Mumtaz, veteran human rights activist IA Rehman and renowned Islamic scholar Mufti Taqi Usmani.
The government has been tasked to organise a meeting of the commission. The Chief Justice also ordered constitution of a medical board to determine the girls' age and submit its report at the next hearing on April 11. — PTI
Why forced conversions, asks CJ
During the hearing, the Chief Justice noted the increasing number of forced conversion cases from Ghotki. He was irked at the governments' failure to find a solution. "Why are such incidents repeatedly being reported from one district of Sindh province?" he asked, adding that the perception that minorities' rights were not protected has to be changed.
Top News
Banking sector resilient, says Reserve Bank of India | Marke...
The minimum being charged by a cartel for a foreign national...
250 evacuated | 19 houses, mosque, madrasa declared unsafe
Apex court gives govt 10 days for notification