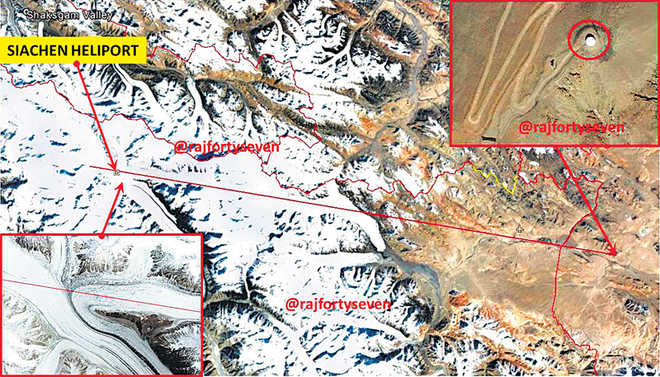 Vijay Mohan
Tribune News Service
Chandigarh, September 4
As details of new Chinese radar sites that can monitor Indian troop movement in Ladakh emerge, the Indo-Tibetan Border Police Force (ITBP) has set in motion the process to procure advanced long range reconnaissance and observation systems (LORROS).
"The force is initially procuring two new generation LORROS, for which the tendering process has started," an ITBP officer said. "At present, we have a very small number of such systems deployed in Ladakh, but these are about 15-year-old and have become obsolete," he added.
It was in March this year that the Ministry of Home Affairs finalised the qualitative requirements and technical specifications for the procurement of LORROS by the Central Armed Police Forces (CAPFs). The BSF was the nodal agency for formulating the specifications, with representatives from other CAPFs being part of the evaluation committee.
LORROS consists of a combination of different types of sensors and imagers that can detect and track human as well as vehicular movements during the day, night as well as bad weather. The system can be installed on ground, on vehicles or on watch towers.
The Home Ministry's specifications require the system to be able to detect humans and vehicles at a minimum distance of 10 km and 20 km, respectively, and identify them at a distance of five km and 10 km, respectively, besides being capable of operating in sub-zero temperatures at high altitudes, video record surveillance feeds and be rapidly transportable.
According to Col Vinayak Bhat (retd), a satellite imagery specialist and an expert on Chinese military, several new radars have been established by China in sensitive areas along the Line of Actual Control (LAC) that can monitor Indian deployments deep inside Ladakh up to 200 km.