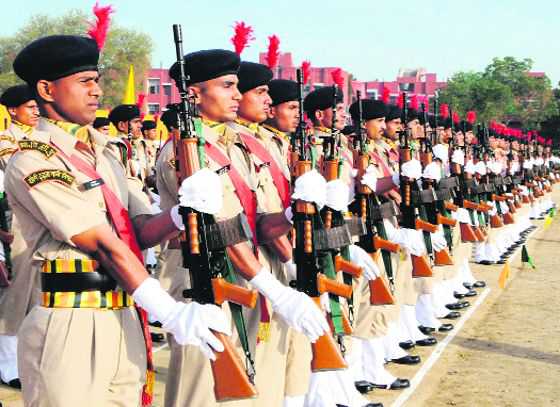 Tribune News Service
Chandigarh, October 23
In a major organisational restructuring, the Indo-Tibetan Border Police (ITBP) will have two new command-level formations — one for the western sector based at Chandigarh and the other for the eastern sector based at Guwahati.
The decision, along with accretion of new posts at the top level as part of the cadre review, was approved by the Union Cabinet today.
Two new posts of Additional Director General (ADG), equivalent to a Lieutenant General in the Army, have been sanctioned to head the new commands. A total of 60 new posts in Group-A executive general duty cadre and two posts in Group-A non-general duty cadre at various levels from Assistant Commandant to ADG for enhancing the supervisory staff have been approved.
Sources said Western Command will control the Dehradun-based Northern Frontier comprising Shimla, Dehradun and Bareilly sectors and the North-West Frontier, recently moved from Chandigarh to Leh that comprises Srinagar and Ladakh sectors. Western Command is expected to have 25 battalions while Eastern Command will have 19 battalions. The ADG posted at force headquarters in Delhi will have 12 battalions and four specialist battalions under his command. At present, the force is divided into five frontiers that report directly to the force headquarters, along with other training, logistic and administrative establishments, through an additional director general based in Delhi. The ITBP has a total strength of 56 service battalions and four specialist battalions, out of which 32 are deployed in border guarding duties, 11 in internal security and eight in anti-Naxal operations.
The first cadre review of the force was held in 1988 when its strength was increased to 27,298. The second cadre review was held in 2001 and the strength was increased to 32,386. The present strength of the Force is 89,429.
Many new posts
The cadre review calls for raising existing Group-A posts to 1,207
Besides new posts of ADG, it includes 10 new posts, each at the level of IG & DIG
13 more posts of Commandant, 16 of Second-in-Command, nine Dy Commandant and two IG (non-general)