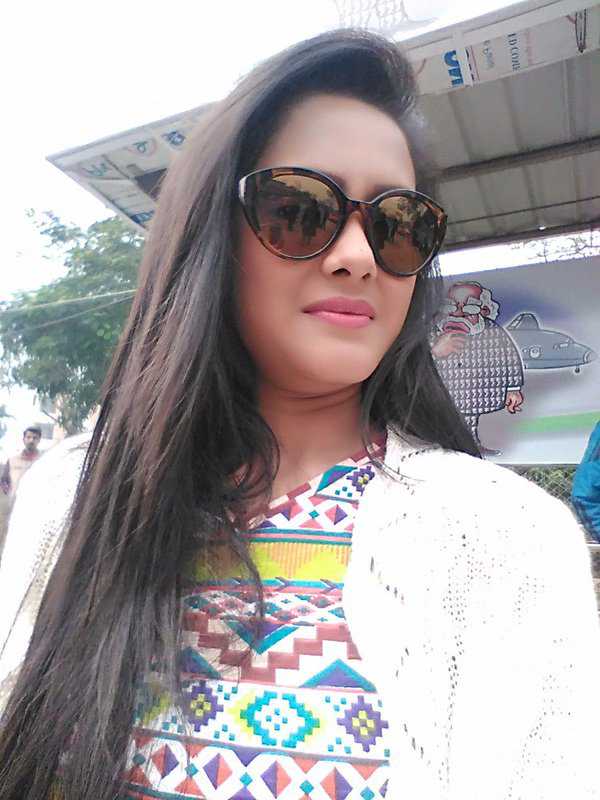 Sumedha Sharma
Tribune News Service
Gurugram, July 18
Popular Assamese actor and singer Bidisha Bezbaruah, who appeared in the recently released Ranbir Kapoor starrer Jagga Jasoos, hung herself to death in her Sector 43 apartment here late on Monday night.
Baruah, who was best known for her portrayal of the character Runi in the play 'Xanto Xixto Histo Pusto Moha Dusto', was allegedly going through a rough patch in her 14-month-old marriage.
According to a complaint filed by her parents it was an extra-marital affair of her husband and eventual discord which could have led to this tragic step.
"I last spoke to her around 5 pm yesterday and she desired to get a divorce from her husband of 14 months. As a normal parent I asked her to keep her calm and then decide. I called her husband who is currently in Mumbai to come here and be with her.
"He flatly refused and hung up the phone. I asked my daughter to maintain her composure. She then hung up and switched off her phone. We thought she might be too depressed to talk but could have never thought that she would commit suicide.
"We were shocked when police called to tell that she was found hanging in her apartment. We want her post-mortem on camera as she was forced to kill herself," her father said.
The parents claimed that she had been unhappy ever since her marriage to Gujarat resident Nisheeth Jain in 2016 and of late had confided in her mother and friends about the affair of her husband and harassment at hands of her in-laws.
The police on the basis of a complaint have booked her husband for abetment to suicide and he has been asked to join investigations.
The suicide has meanwhile stunned her fans and friends who have taken to social media to express shock.
Resident of Guwahati's Uzan Bazar area, Bidisha completed her graduation in English from Cotton College, Guwahati, and completed her diploma in mass communication and journalism from Centre for Mass Communication and Journalism, Cotton College.
She also did a higher diploma in journalism from the Indian Institute of Mass Communication (IIMC), New Delhi.
Top News
PM Modi joins launch of 13-nation pact for economic resilience in Indo-Pacific
India committed to working for an inclusive & flexible IPEF,...
Modi-led Inter-State Council reconstituted
PM to lead Int'l Yoga Day celebrations