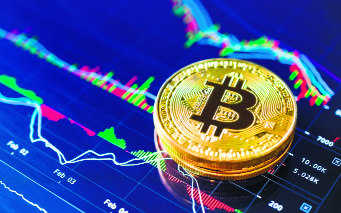 Vibha Sharma
Tribune News Service
New Delhi, September 7
A law regulating/banning cryptocurrency — virtual/digital currencies — in India appears to be next on the mind of the Narendra Modi government to insulate consumers from frauds.
In July, an inter-ministerial committee had suggested banning private cryptocurrencies such as Bitcoin and criminalising any activities related to such currencies and introduction of an official digital currency with the status of a legal tender and appropriately regulated by the Reserve Bank of India. The committee also proposed a draft Bill, the "Banning of Cryptocurrency and Regulation of Official Digital Currency Bill, 2019", which was placed in public domain.
Virtual currency is a digitally tradable form of value, which can be used as a medium of exchange, or a stored value which can be utilised later. It does not have the status of a legal tender. A legal tender is guaranteed by the Central government and all parties are legally bound to accept it as a mode of payment.
Quoting the findings of the committee, the PRS legislative research says cryptocurrencies are subjected to market fluctuations and the lack of a centralised authority makes it difficult to regulate them. For instance, in December 2017, the value of Bitcoin cryptocurrency was around $ 20,000 per coin, which reduced to $ 3,800 per coin by November 2018.
Their price is a matter of mere speculation and vulnerabilities in design leave consumers open to risk of fraud like phishing cyber attacks and ponzi schemes. Further, cryptocurrency transactions are irreversible, which means once a transaction is done there is no way to remedy it. Bitcoin, Ethereum, Ripple are a few notable examples of cryptocurrencies. As of February 2019, there were more than 2,000 cryptocurrencies across the world.
Various countries have adopted different regulatory frameworks with respect to cryptocurrencies. Some countries have permitted the use of cryptocurrencies as a payment system while there is a complete ban on them in some other. No country has allowed use of any virtual currency as legal tender. In the past few years, the RBI and the government has also noted on several occasions the potential financial, operational, legal and security risks related to cryptocurrencies, explains the PRS.
---
Virtual currency
A digitally tradable form of value, it can be used as a medium of exchange, or a stored value which can be utilised later
It does not have the status of a legal tender
A legal tender is guaranteed by the Central government and all parties are legally bound to accept it as a mode of payment