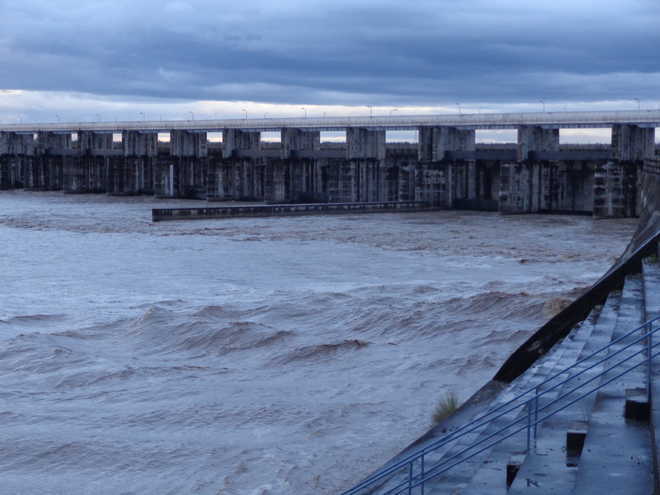 New Delhi, July 31
In a move that will affect Punjab, Haryana and Rajasthan which have long been entangled in river water sharing dispute, the Lok Sabha today passed the Inter-State River Water Disputes (Amendment) Bill, 2019, with several changes enabling faster adjudication.
Replacing the 1956 Act, the Bill aims at reducing the time spent on solving river water disputes across states. It talks about dissolving all existing tribunals and forming a single standing tribunal to which all pending cases would be transferred. "This standing tribunal will have eight members with three-member benches for each dispute," Jal Shakti Minister Gajendra Sekhawat said in the Lok Sabha.
The minister, however, sidestepped a question by two members — Congress' Manish Tewari and BJD's Bhartruhari Mahtab — asking what would be the action against states that refused to implement the decision of the tribunal. Tewari went on to point out that the Supreme Court could still intervene as the existing Act also gave the status of an SC order to the award of the tribunal.
One of the key points is faster adjudication. Out of the nine tribunals set up to resolve inter-state water disputes, only four have given their awards and the time taken varied from seven to 28 years. The minister clarified that anyone wanting to appeal against an existing verdict of the tribunal could do so under the new set up. The new Act proposes to set up a dispute resolution committee, which would consist of experts from relevant fields, headed by a secretary-level officer of the government. — TNS